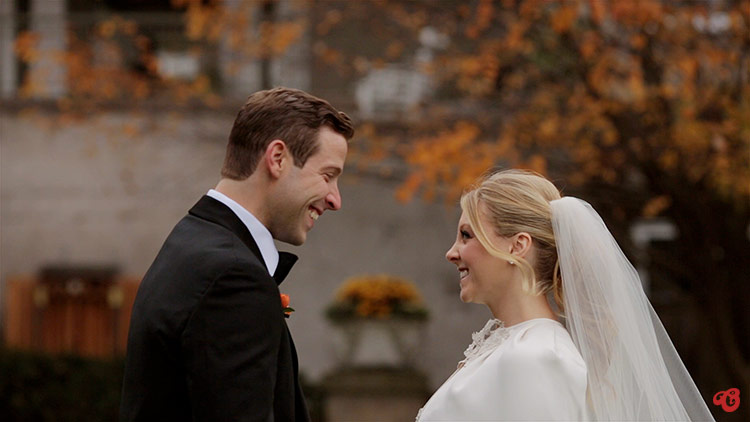 This film is what we've always imag­ined the per­fect fall wed­ding would look like. Amy and Rob tied the knot on a par­tic­u­lar­ly cold and windy day this past Octo­ber amidst what we can only describe as the height of fall's mag­ic — the trees were just that much more orange; the leaves were con­stant­ly falling and the sky was per­fect­ly cloudy. All of these dif­fer­ent things came togeth­er to help us cre­ate some pret­ty stun­ning visu­als to car­ry this very emo­tion­al, very beau­ti­ful sto­ry along.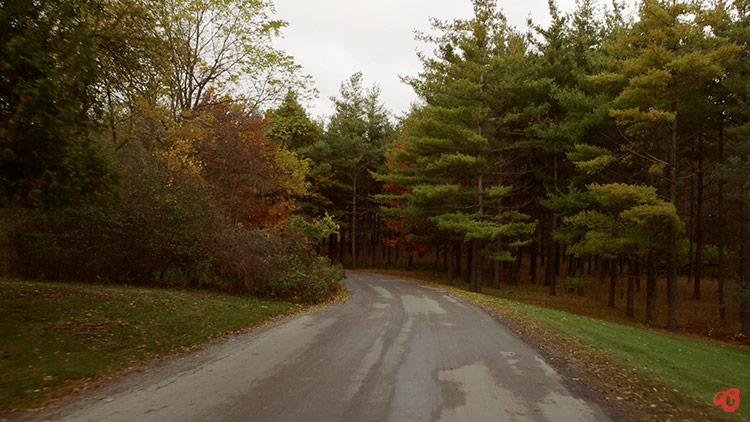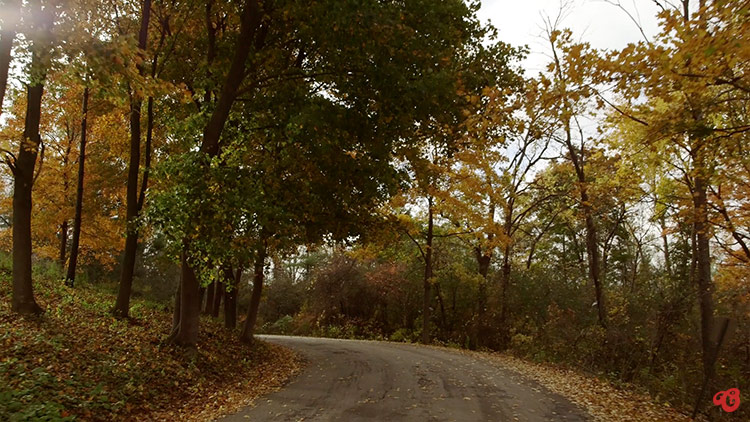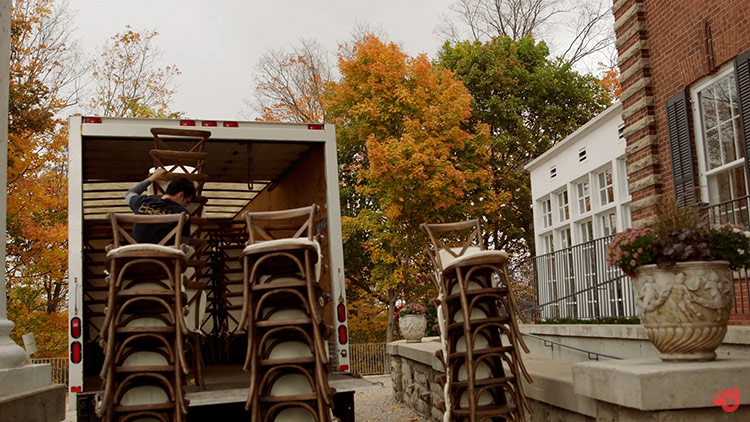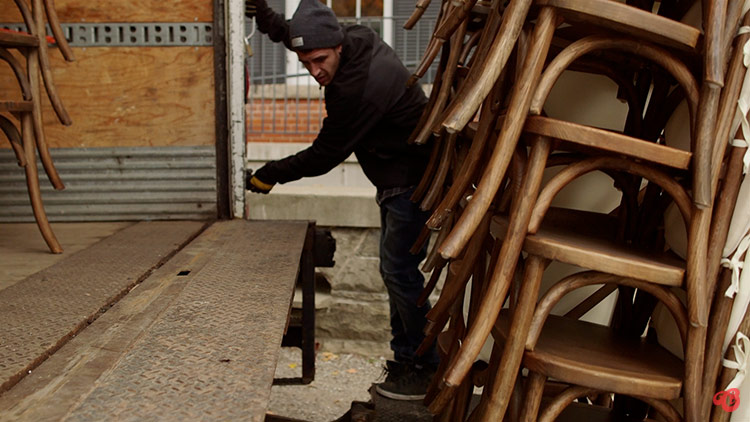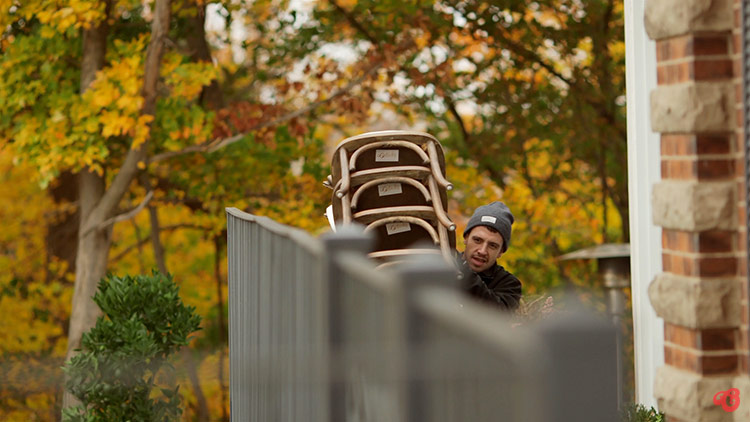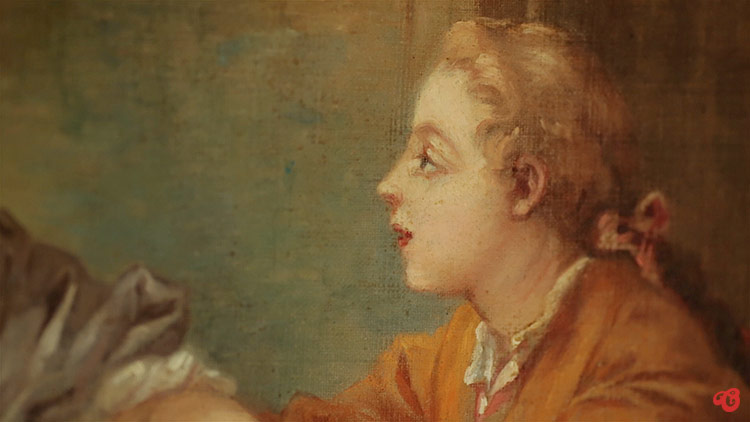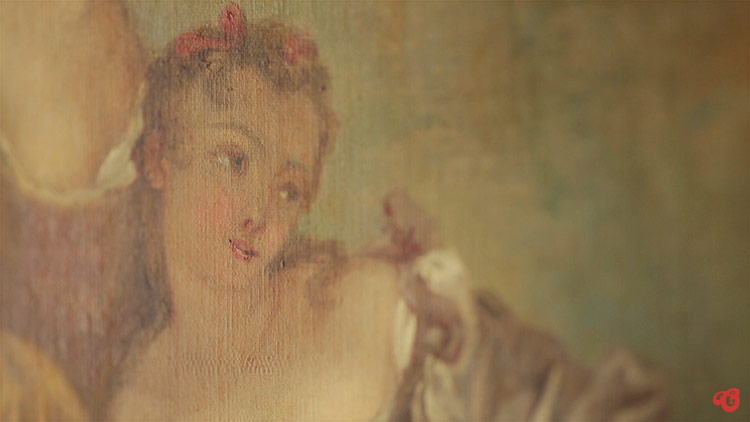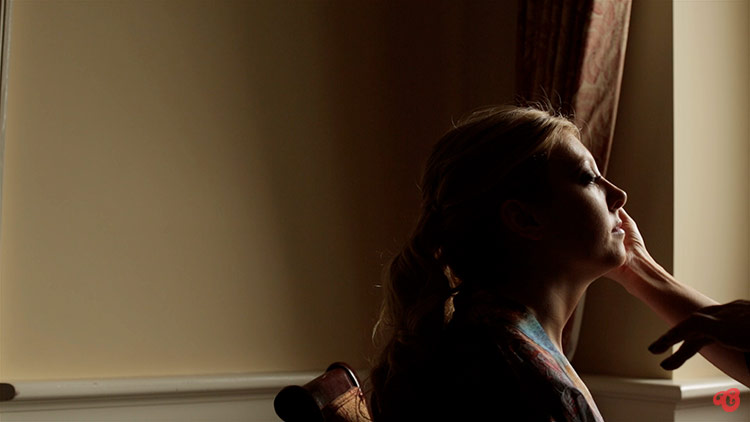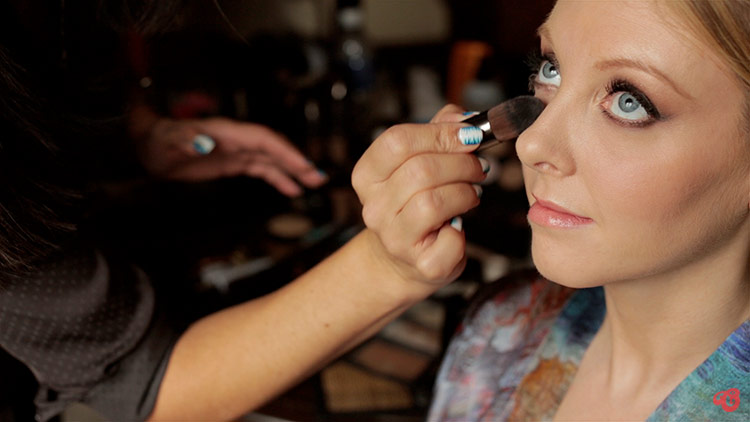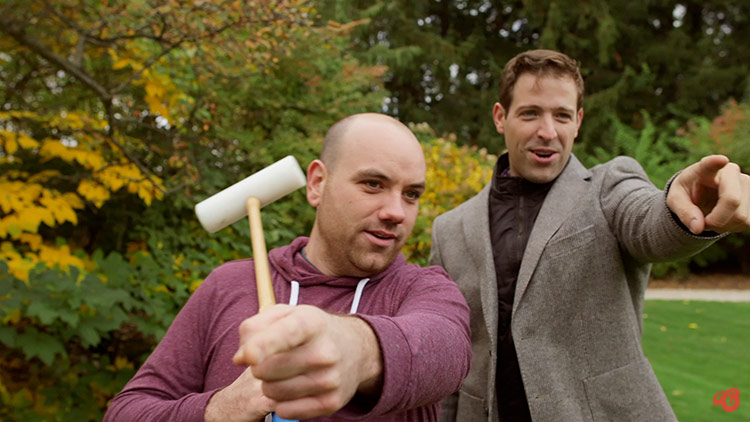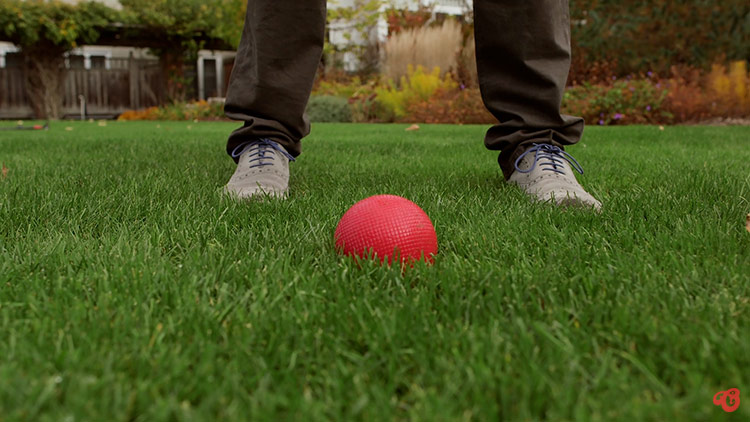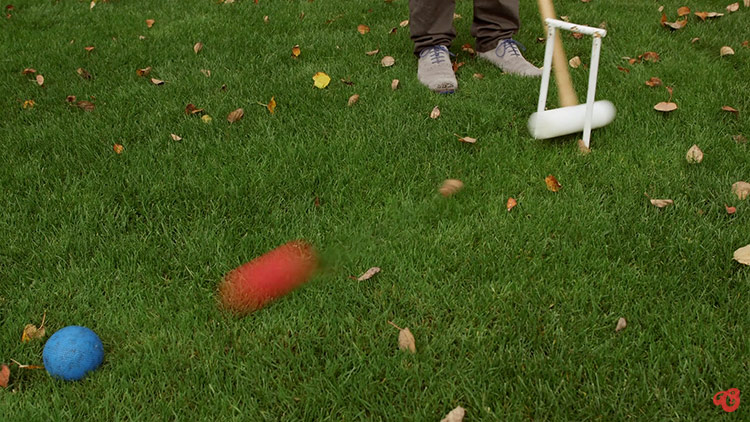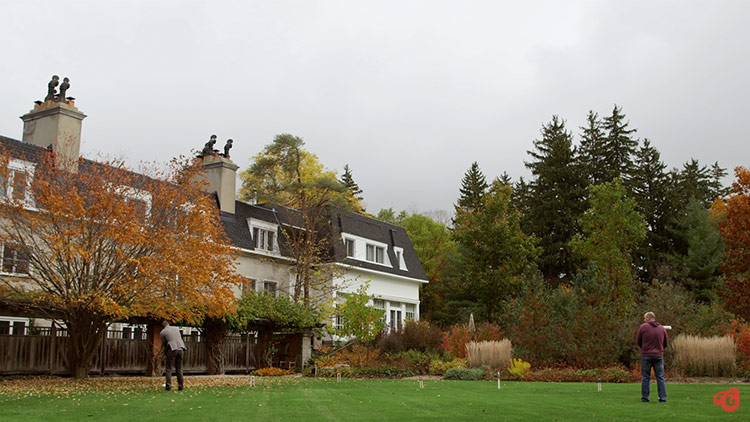 It was on my birth­day this past Jan­u­ary that Amy first reached out to us and filled us in on their sto­ry. It was late in the evening, and Vic­to­ria and I were just get­ting ready to head out and meet a few friends, but this e-mail total­ly side­tracked every­thing. It was so incred­i­bly emo­tion­al and told us so much about the incred­i­bly hard year these two faced before com­ing togeth­er by chance in what sounds like a scene straight out of a movie. After read­ing through it all, I remem­ber say­ing, "Vic, I don't care what we do tonight, but we have to tell this sto­ry". Luck­i­ly, we hit it off with the cou­ple when we final­ly met and had the chance to do just that.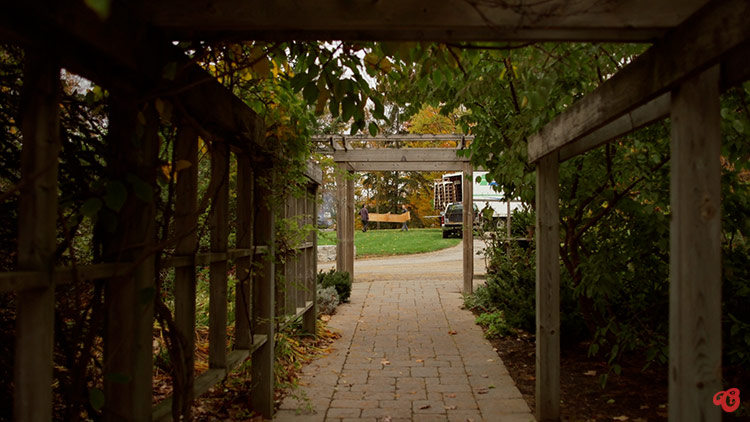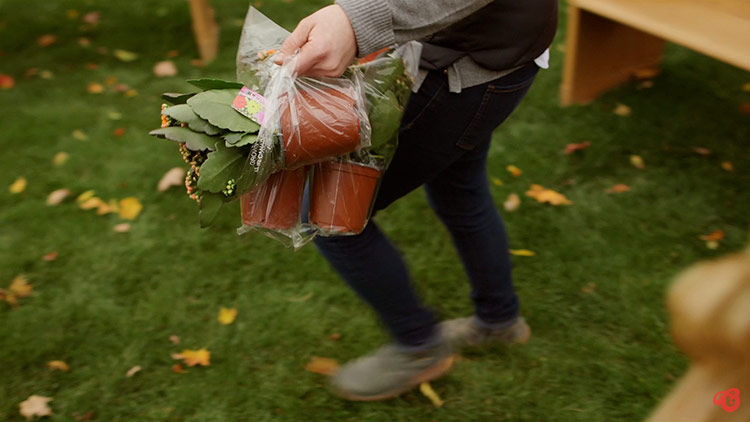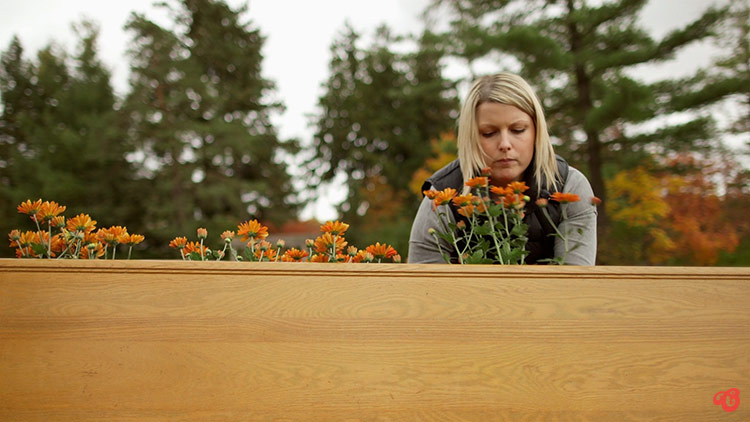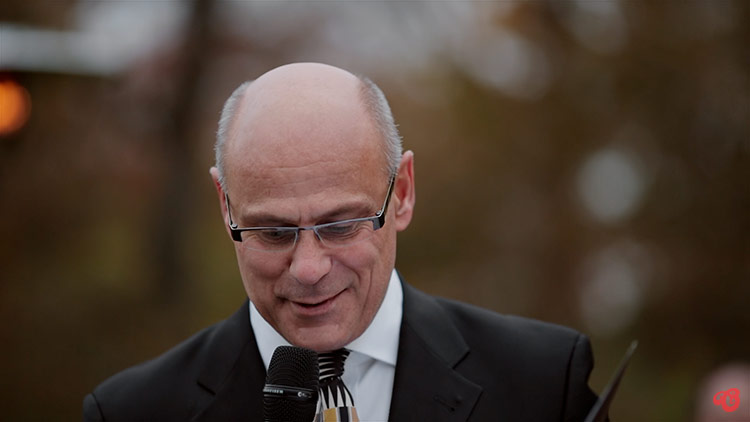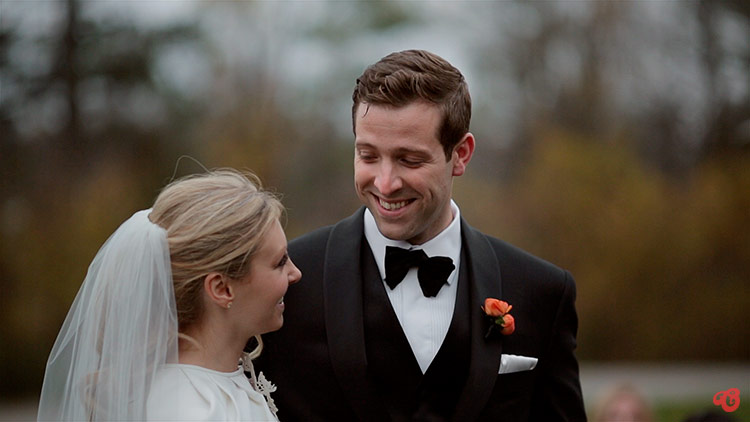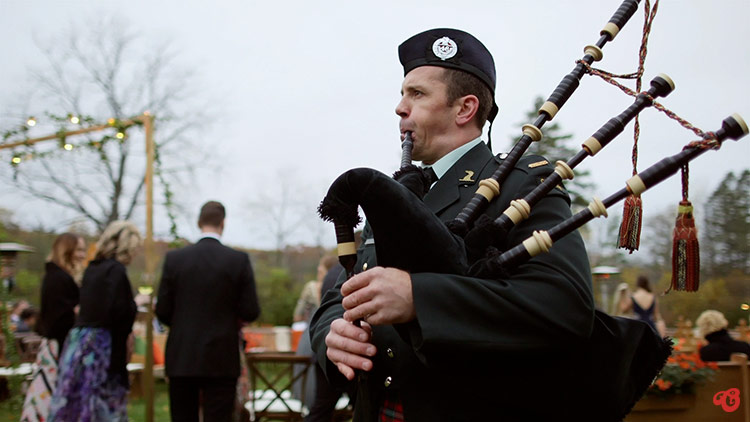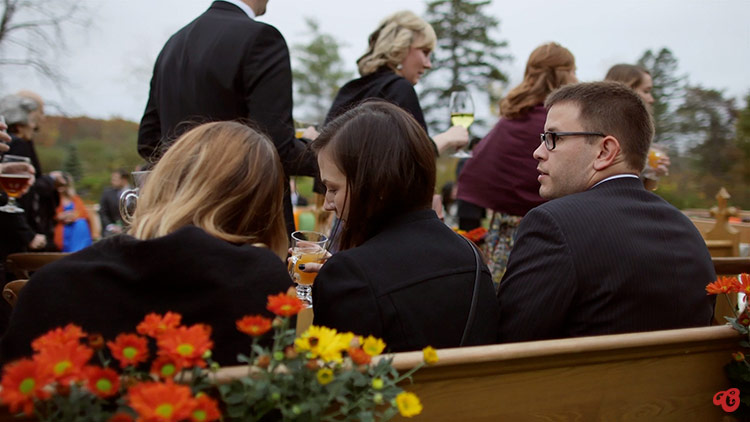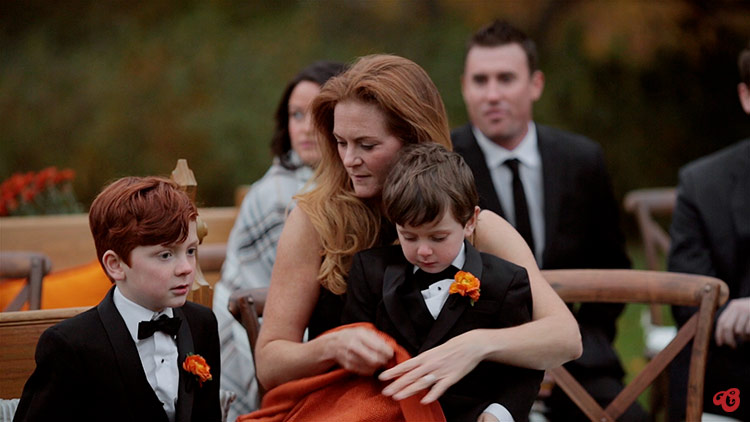 The wed­ding day itself all lead up to an incred­i­bly inti­mate and per­son­al cer­e­mo­ny at dusk in the front lawn of Lang­don Hall. So, through­out the film, we focus on all the lit­tle details that helped the space come togeth­er, cut with Martin's (offi­ciant) re-telling of Amy and Rob's first meet­ing and the couple's own tear-inspiring vows, and cli­max­ing with their fam­i­ly and friends arriv­ing to wit­ness much of what we've already seen.
Because of the cold and some pos­si­ble rain, it all came very close to not hap­pen­ing out­doors, but we're just so hap­py that every­one braved the drop­ping tem­per­a­ture to see these two share their vows against the only back­drop that suit­ed these two and their day.
See for your­selves!