We always push our­selves to look at things dif­fer­ent­ly, try new tech­niques, and approach every project we take on with a dif­fer­ent per­spec­tive. It's this phi­los­o­phy that allows each wed­ding film we cre­ate to have a dis­tinc­tive look and feel — a vibe and aes­thet­ic reflec­tive of the cou­ple and the voice they lend their film. And while it's easy for wed­ding video­g­ra­phers to take on a style-over-content approach, we feel that our doc­trine push­es us to think of our sto­ries and char­ac­ters and how our style strength­ens these ele­ments.
Bet­sy and Henry's film is the cul­mi­na­tion of this ide­ol­o­gy.
There were a few aspects of Bet­sy and Henry's day that were fun­da­men­tal to their sto­ry: their very emo­tion­al vows, the tra­di­tion­al Chi­nese wed­ding rit­u­als, Man­darin cul­ture, the com­ing togeth­er of their fam­i­lies, and Toronto's Queen St. West, the street where Hen­ry grew up, where the cou­ple now lives, and where their wed­ding took place.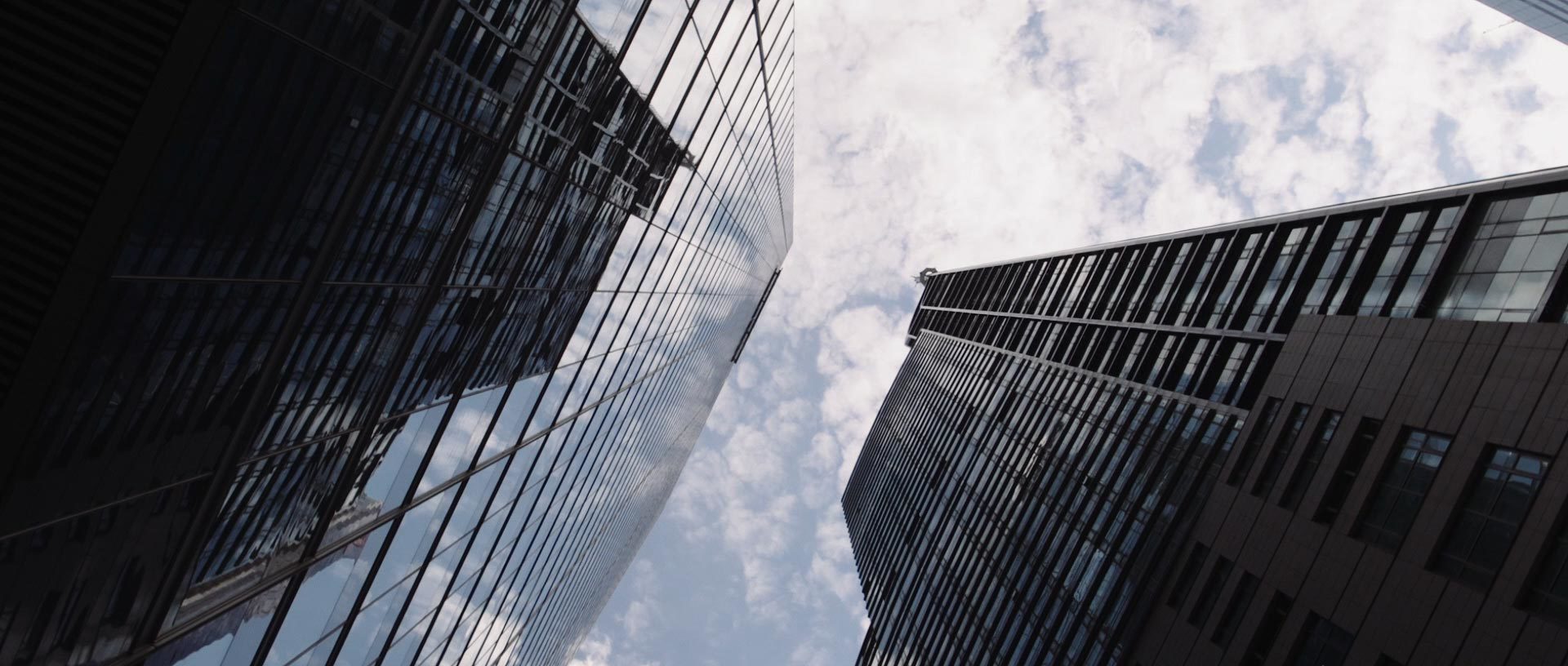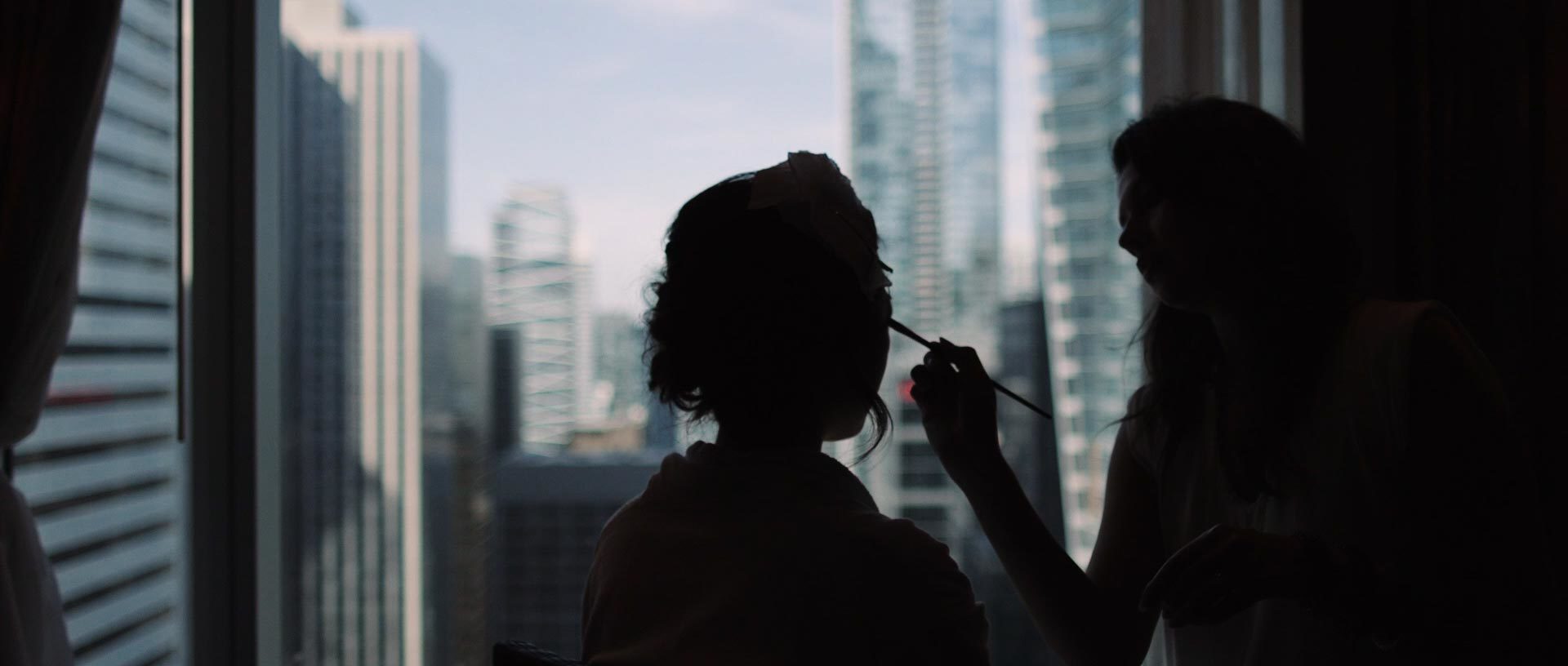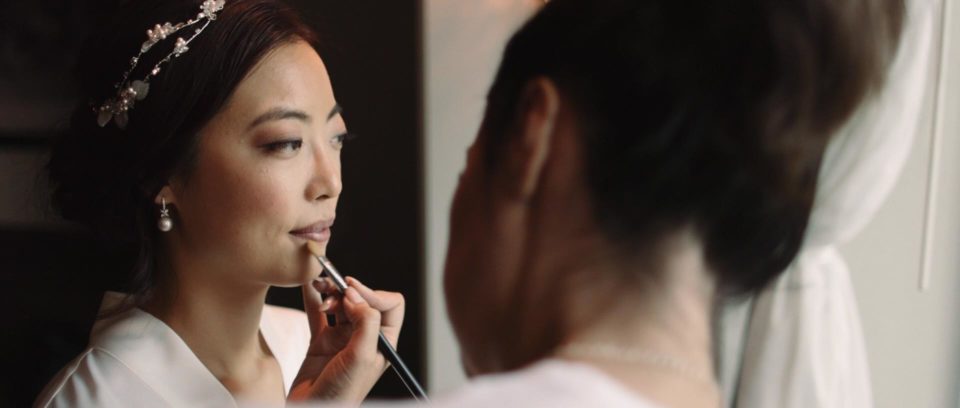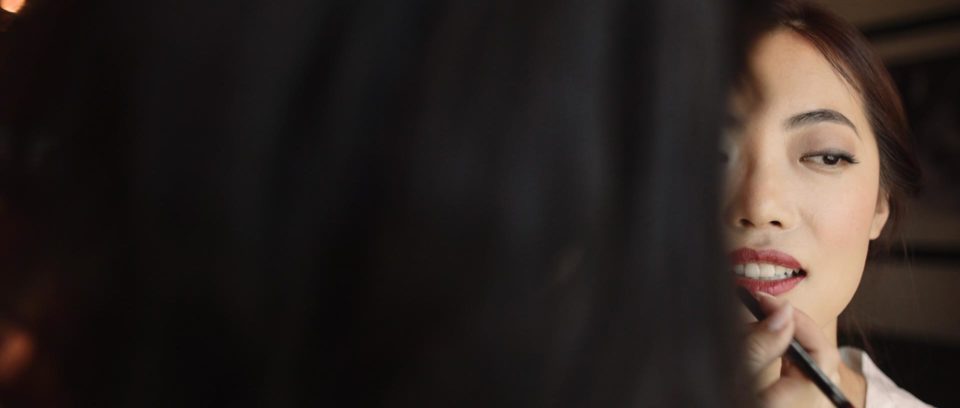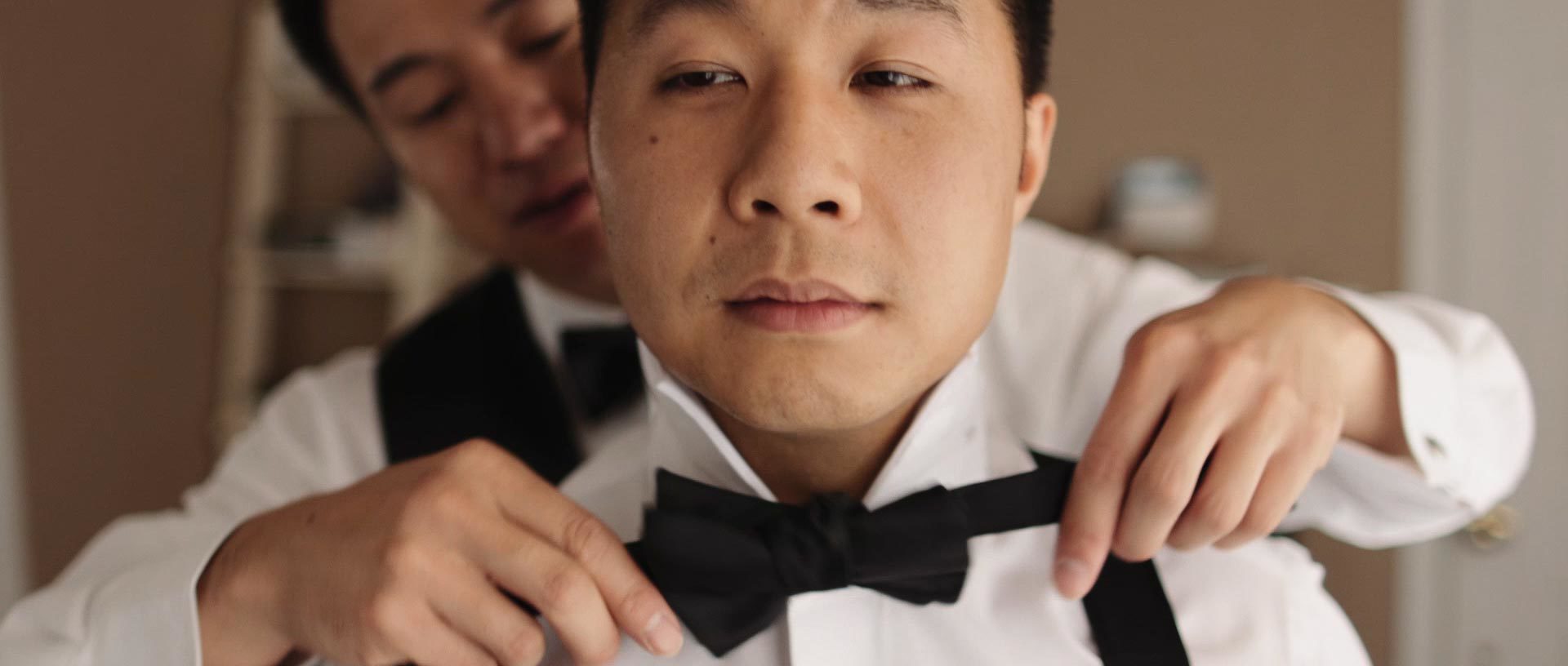 From before the wed­ding day, we knew their per­son­al vows would be inti­mate, emo­tion­al and the dri­ving force for the nar­ra­tive. We also knew that Hen­ry would be recit­ing "By Heav­en", a Yue­fu poem, in Man­darin for Bet­sy. Now our tra­di­tion­al approach for vows is to shoot them with a Canon 135mm (a tele­pho­to lens), but when we test­ed the shot while set­ting up for their cer­e­mo­ny, it ren­dered the scene in an over­ly dra­mat­ic way — a com­plete dis­con­nect with what we had envi­sioned and how we had shot their day so far. So we took a risk and decid­ed to shoot their vows — the most inte­gral part of our sto­ry — on a cou­ple of 35mm lens­es (rel­a­tive­ly wide angle) and we couldn't be hap­pi­er with that deci­sion.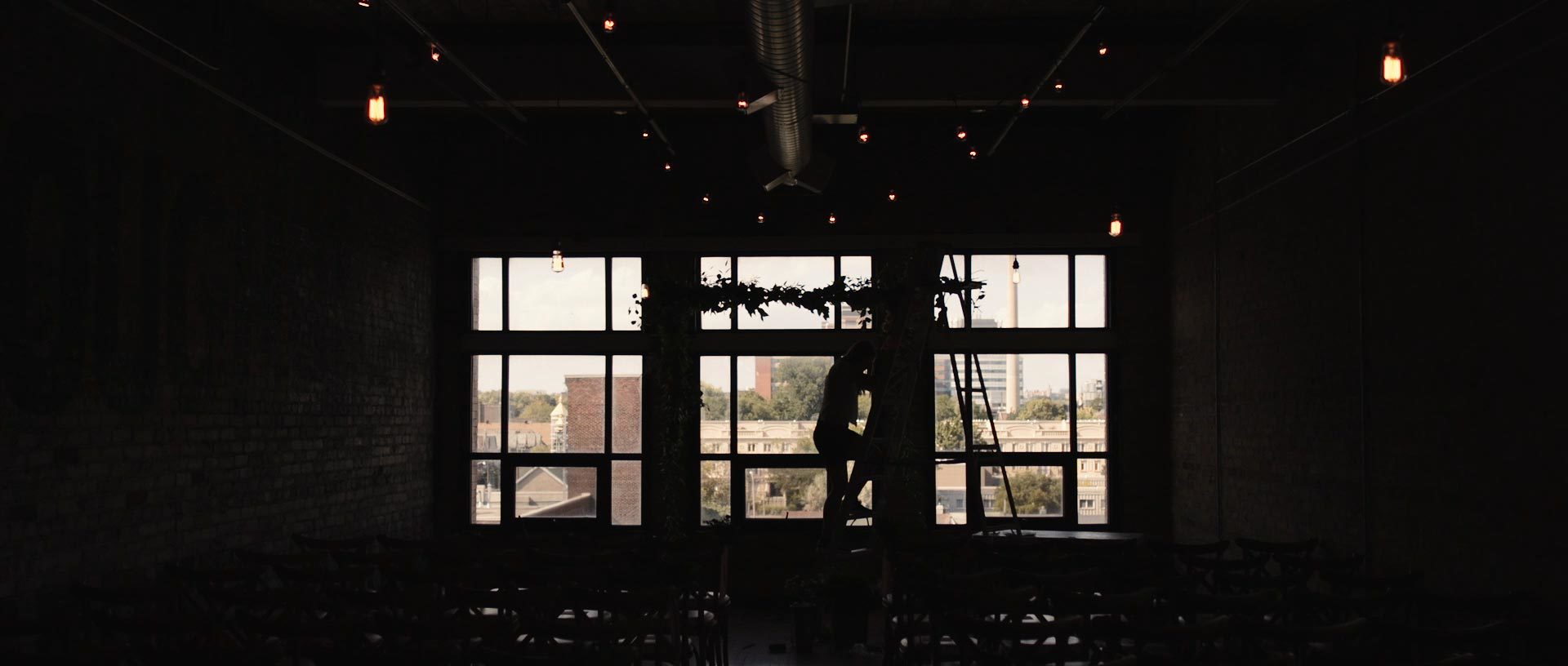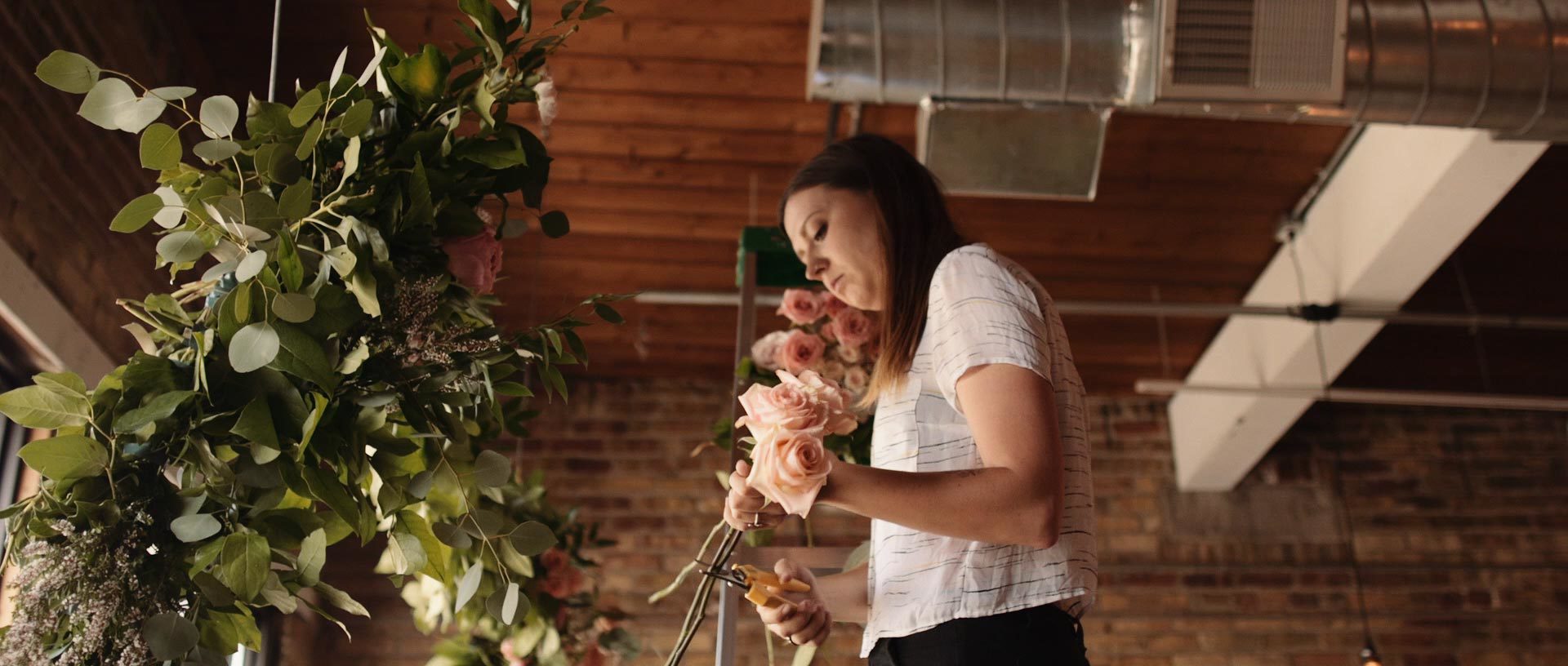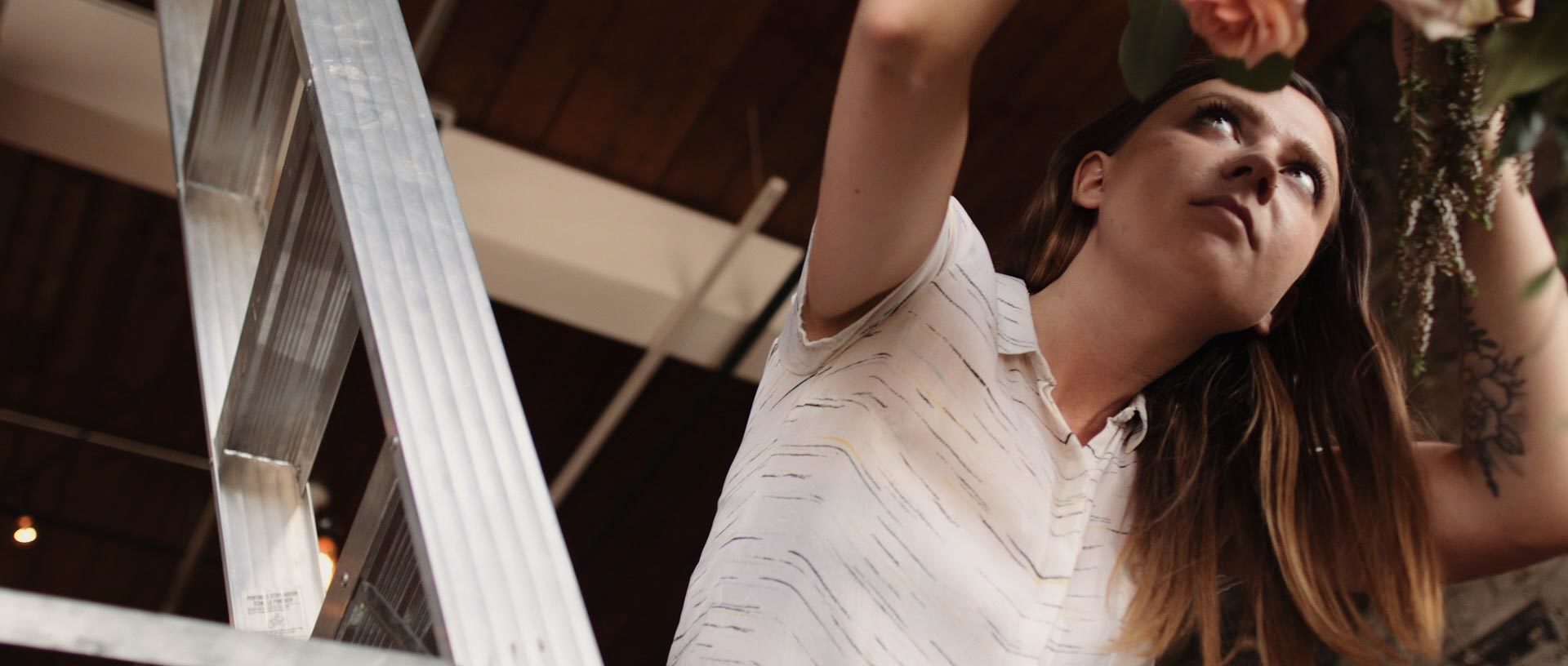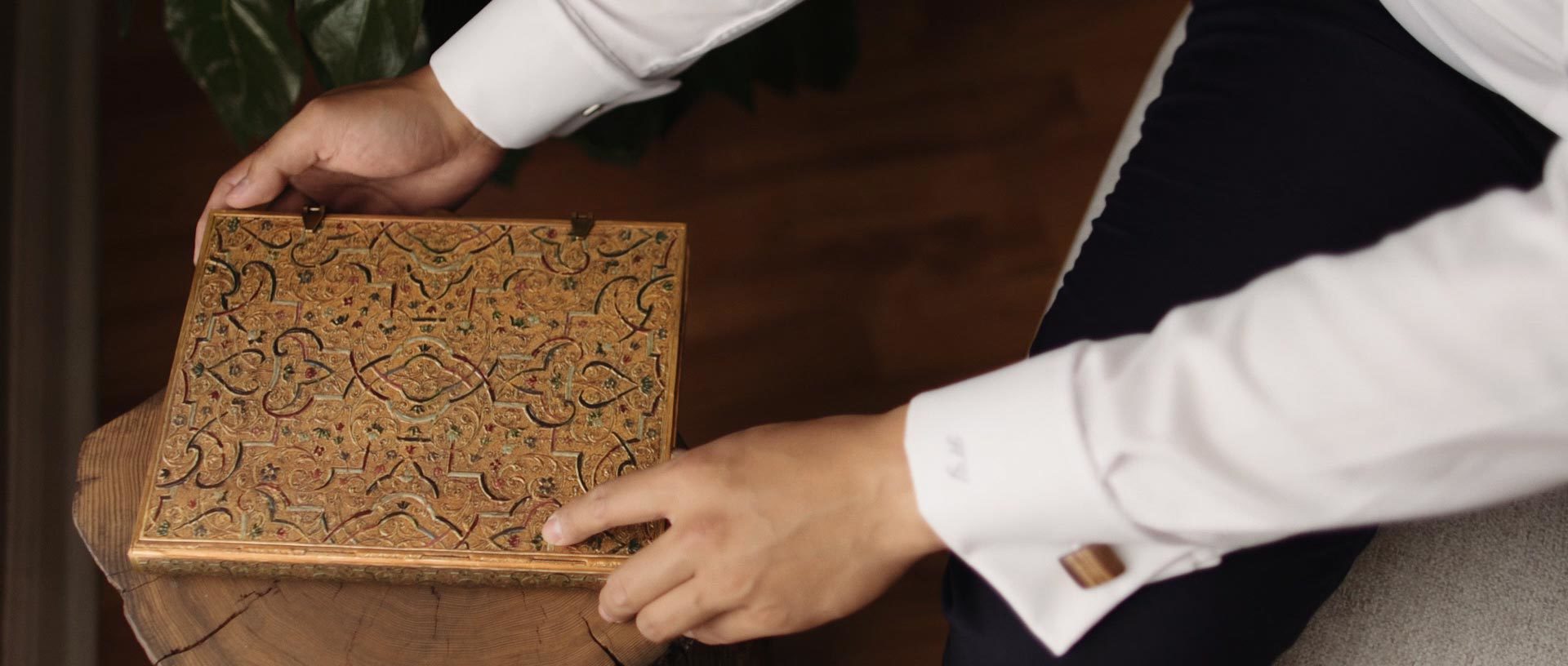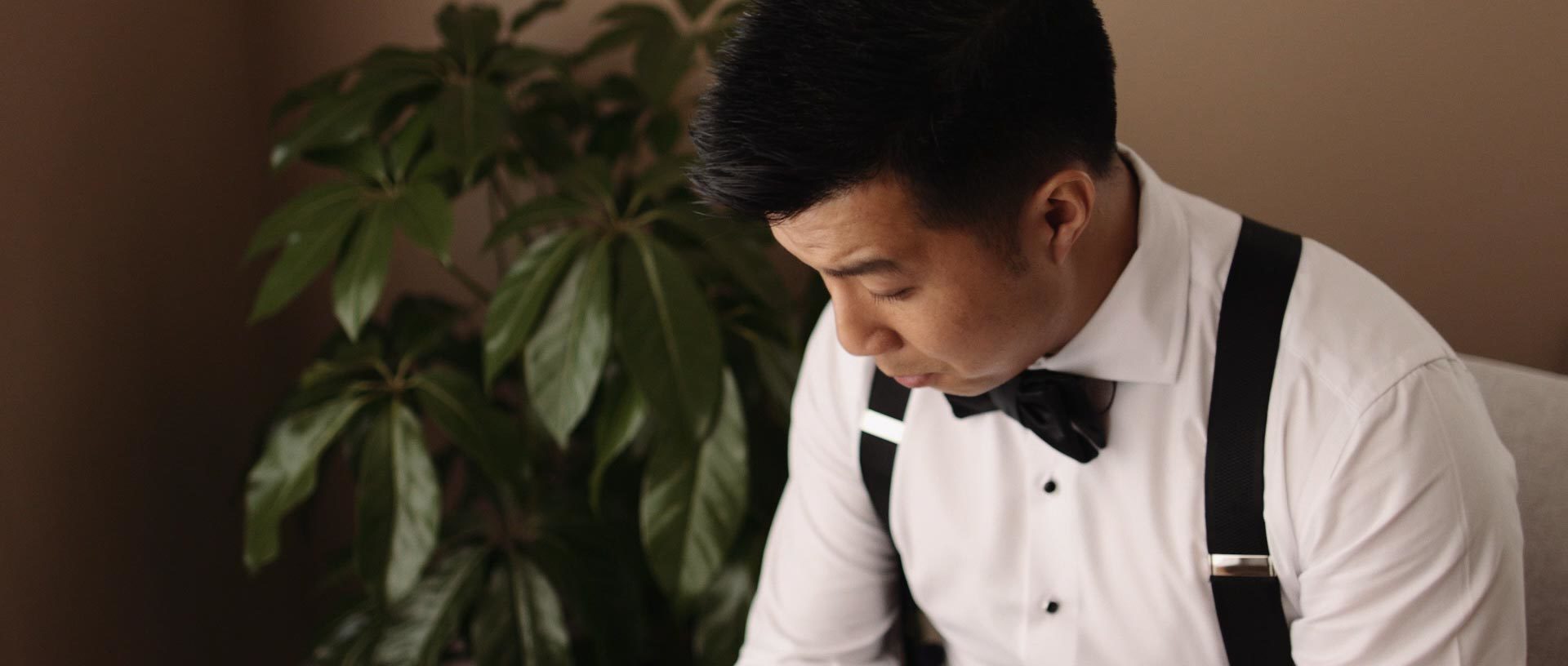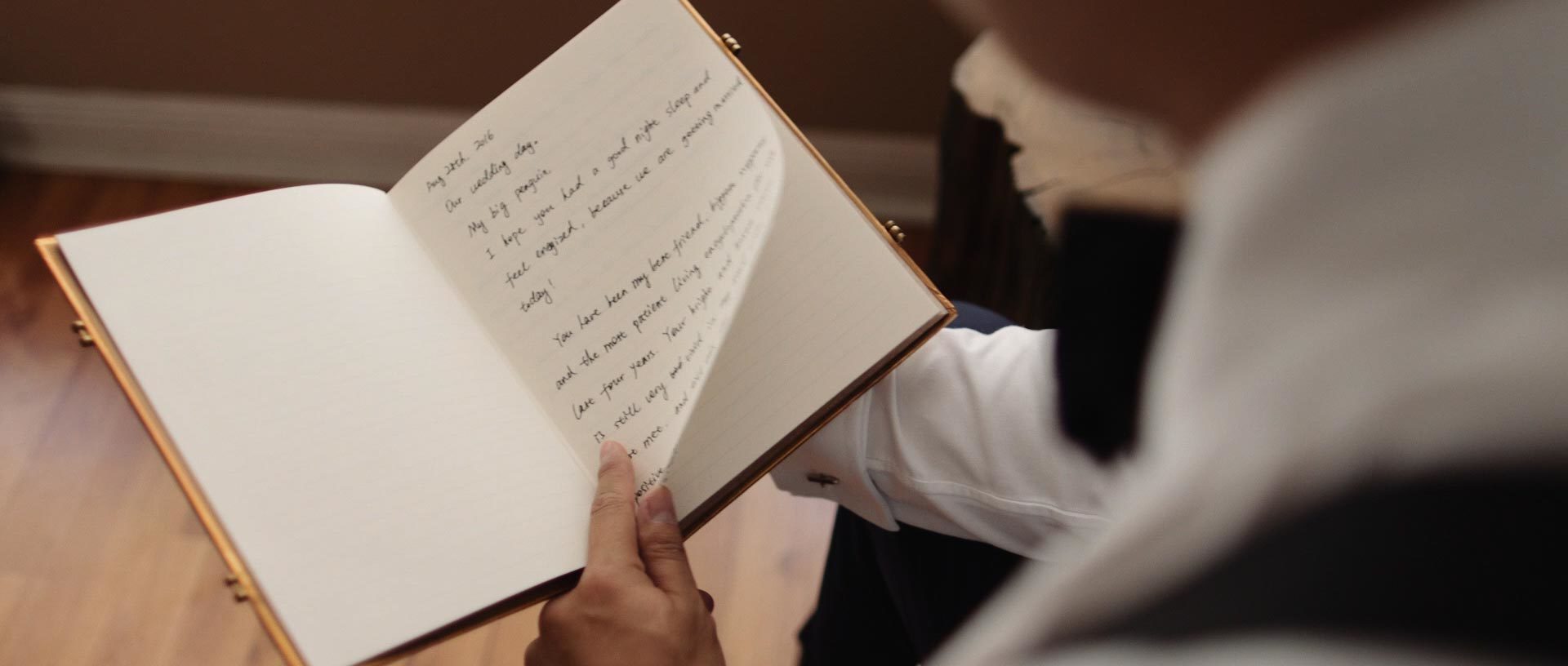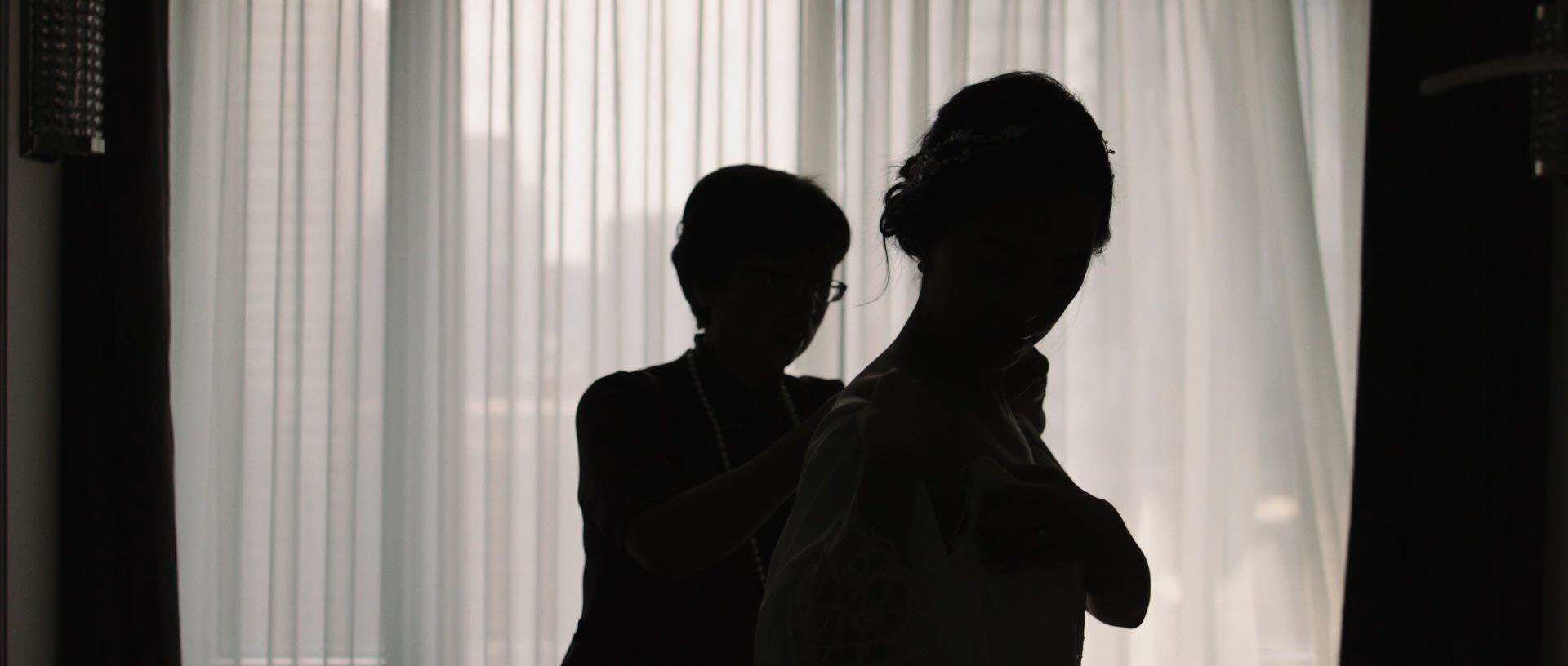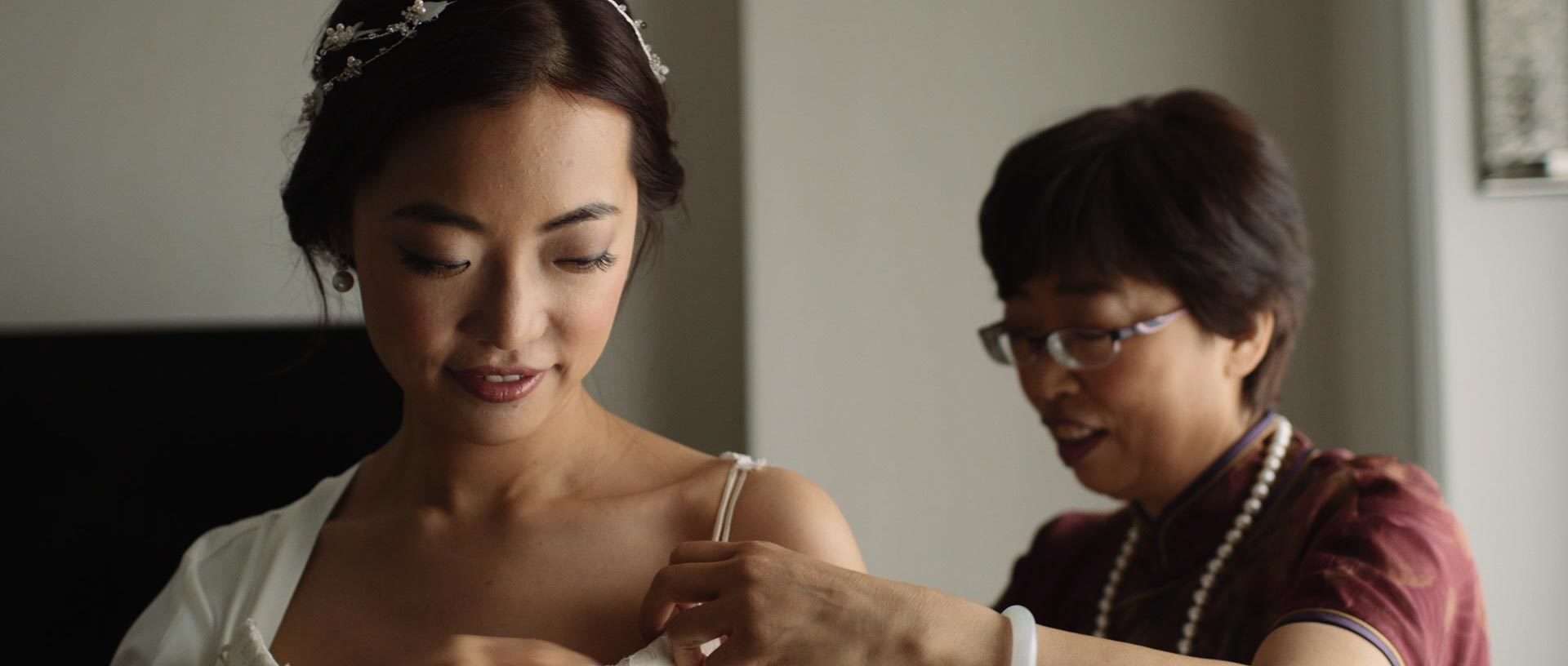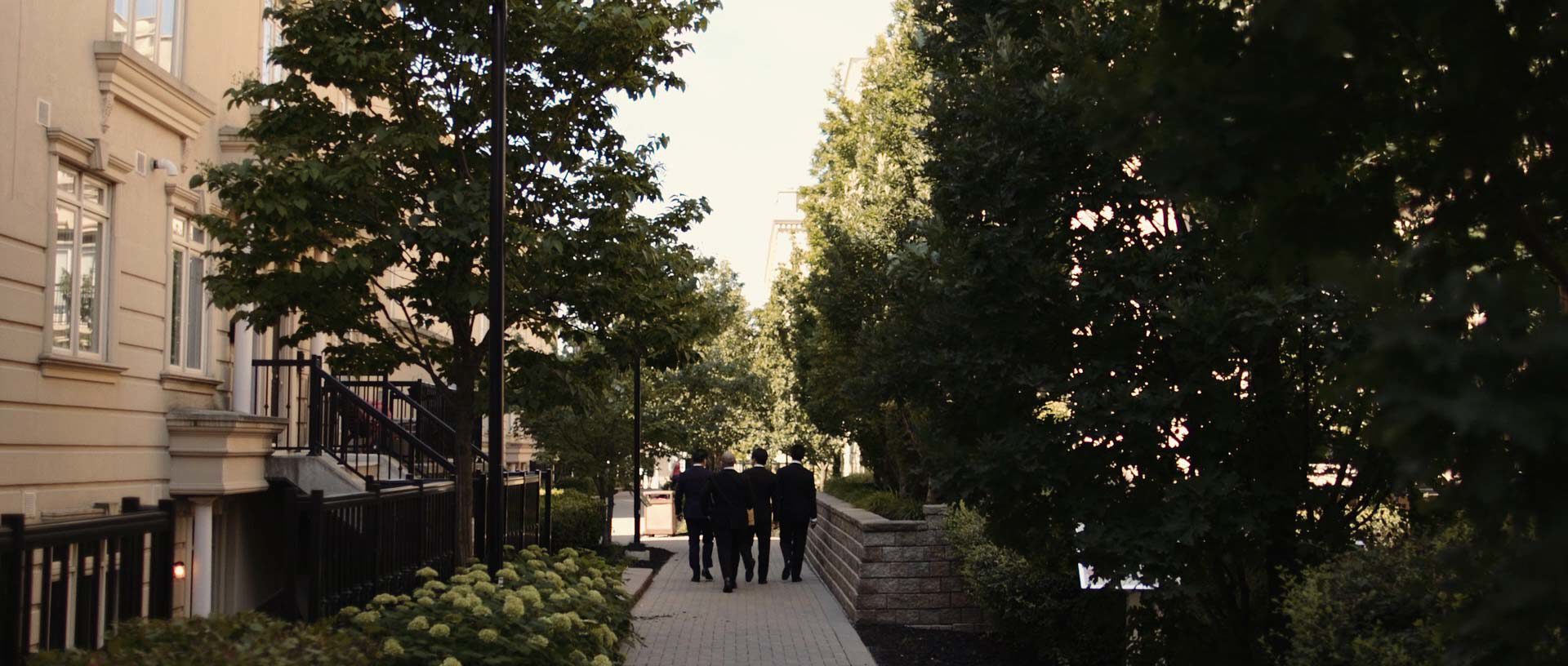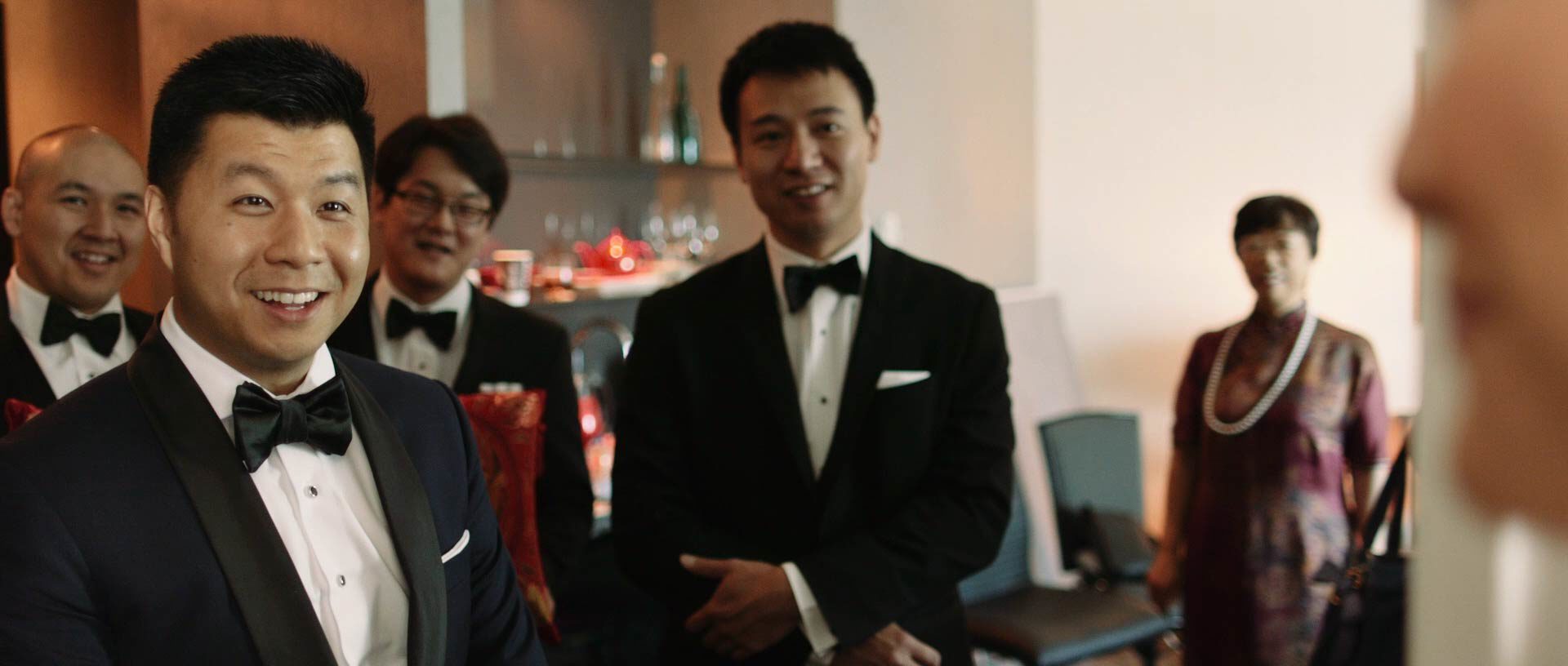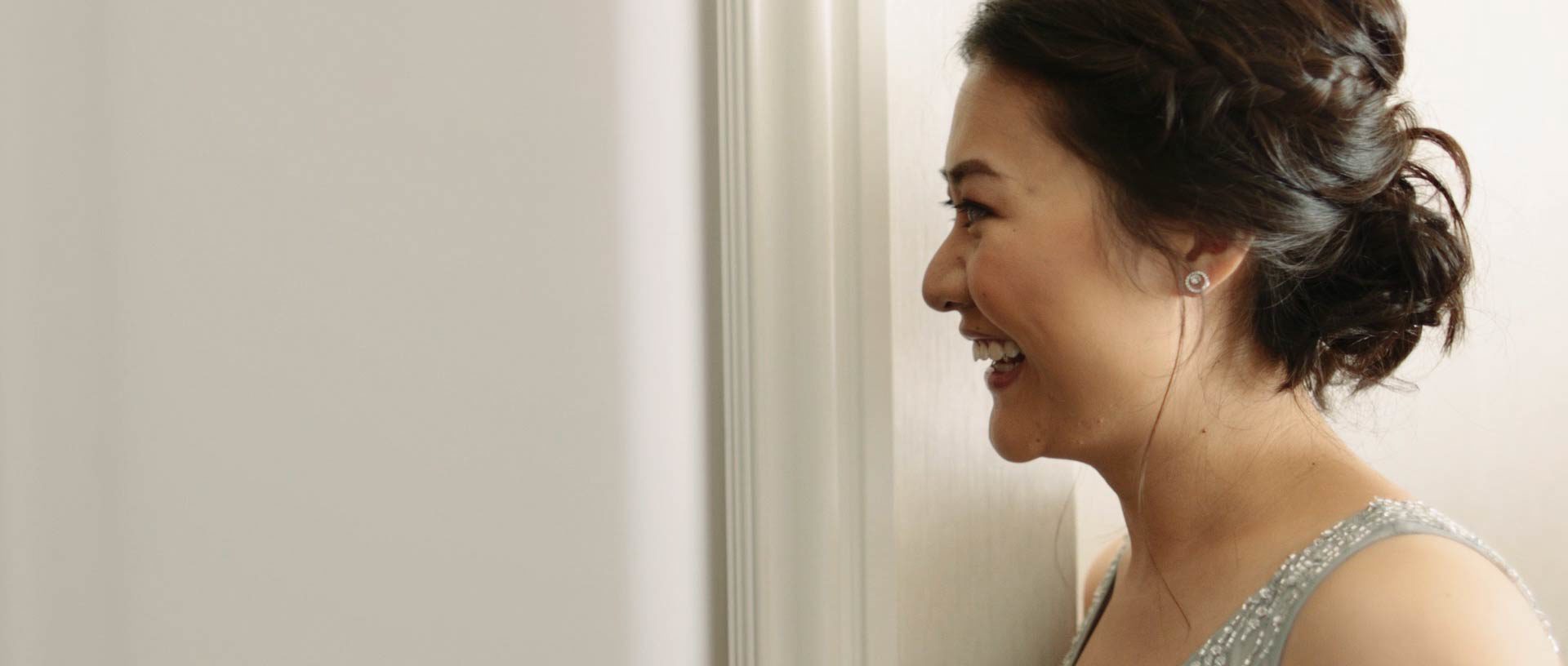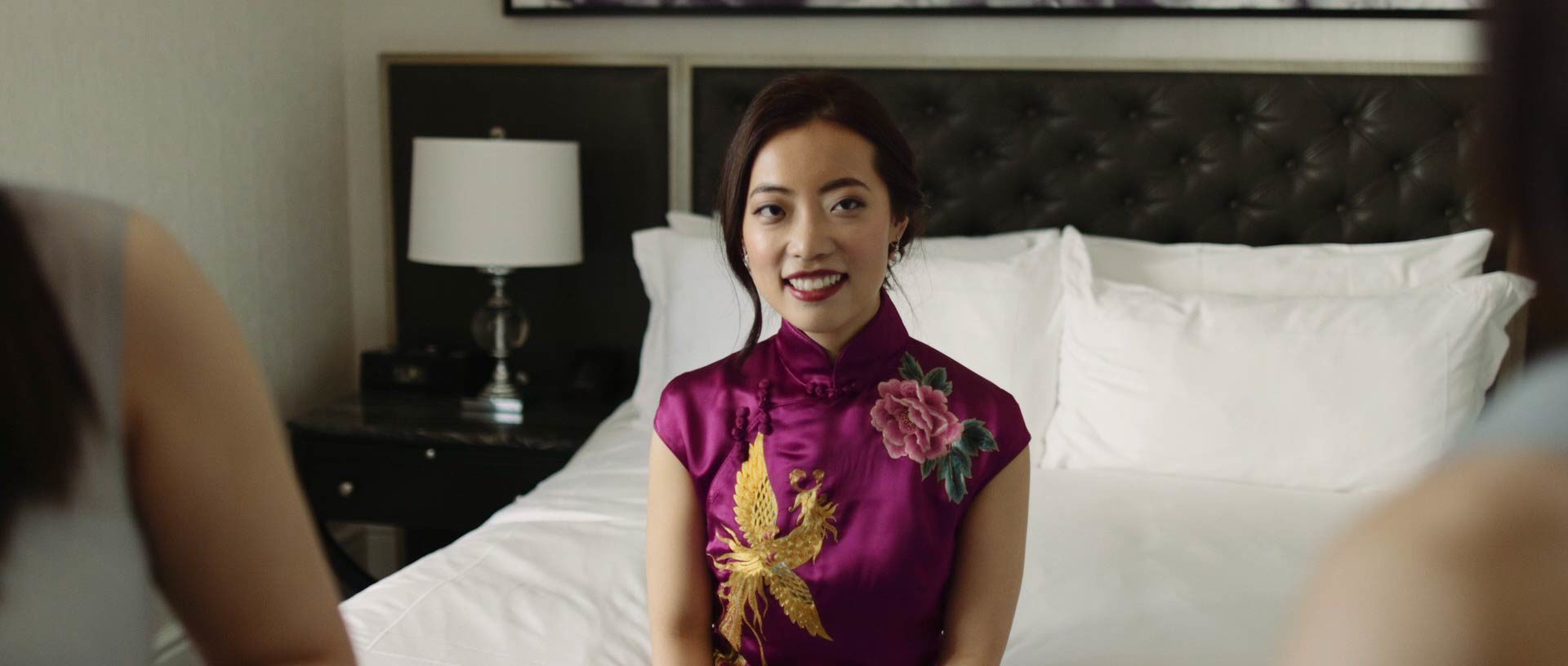 The result might not be some­thing that the view­er visu­al­ly picks up on, but it's def­i­nite­ly felt. A 35mm lens on a Canon C100 results in rough­ly 50mm, the focal length clos­est to how the human eye per­ceives the world. So as you watch their cer­e­mo­ny, you feel as if you're in that scene stand­ing next to Bet­sy and Hen­ry, shar­ing in their inti­mate moment. A feel­ing we cap­ture again as Bet­sy walks down the aisle and we fol­low from the front of the space until that last pos­si­ble step, and again when we shot their speech on a 35mm lens, and once more as we sway with them in their first dance — in what seems like a pri­vate moment (which to the cou­ple, it total­ly was), but then reveal their guests watch­ing in the dis­tance.
It was a film of many firsts for us, but the reward is a com­plete­ly immer­sive wed­ding film with its own visu­al lan­guage.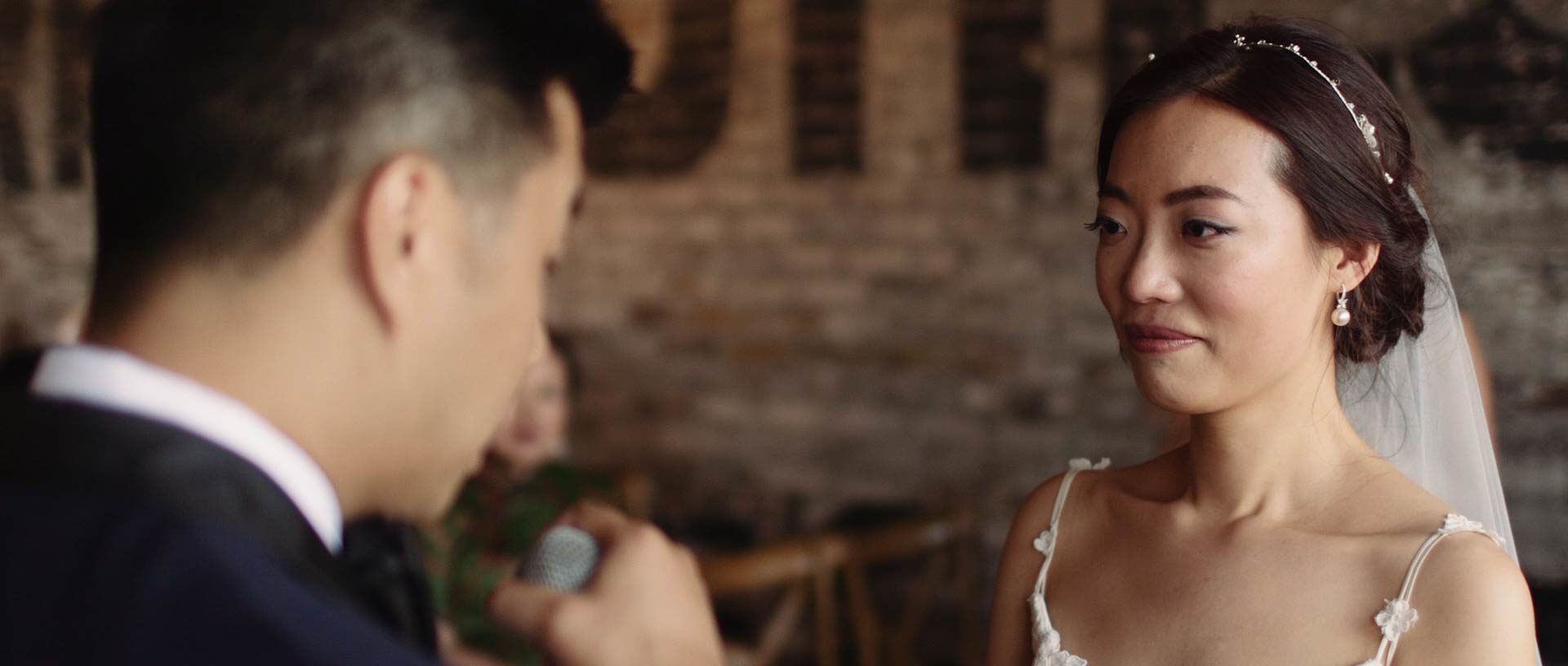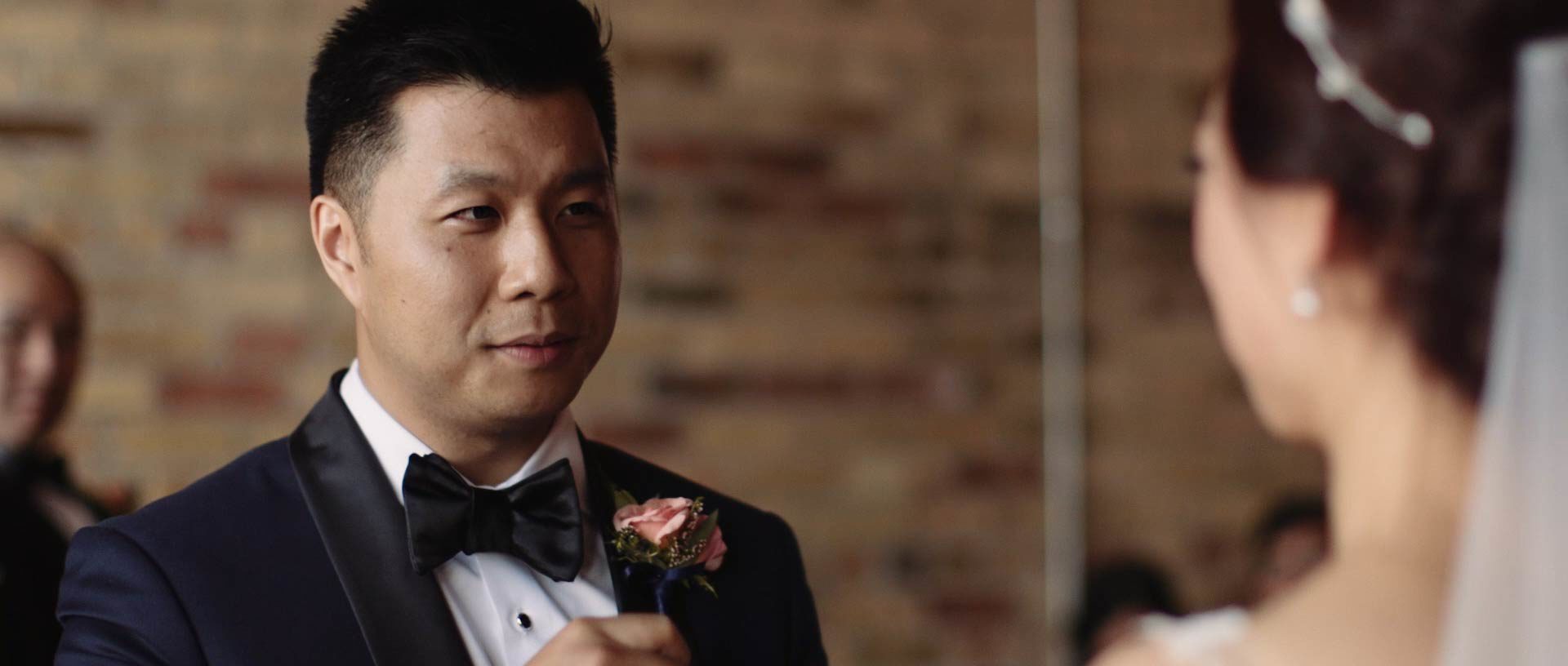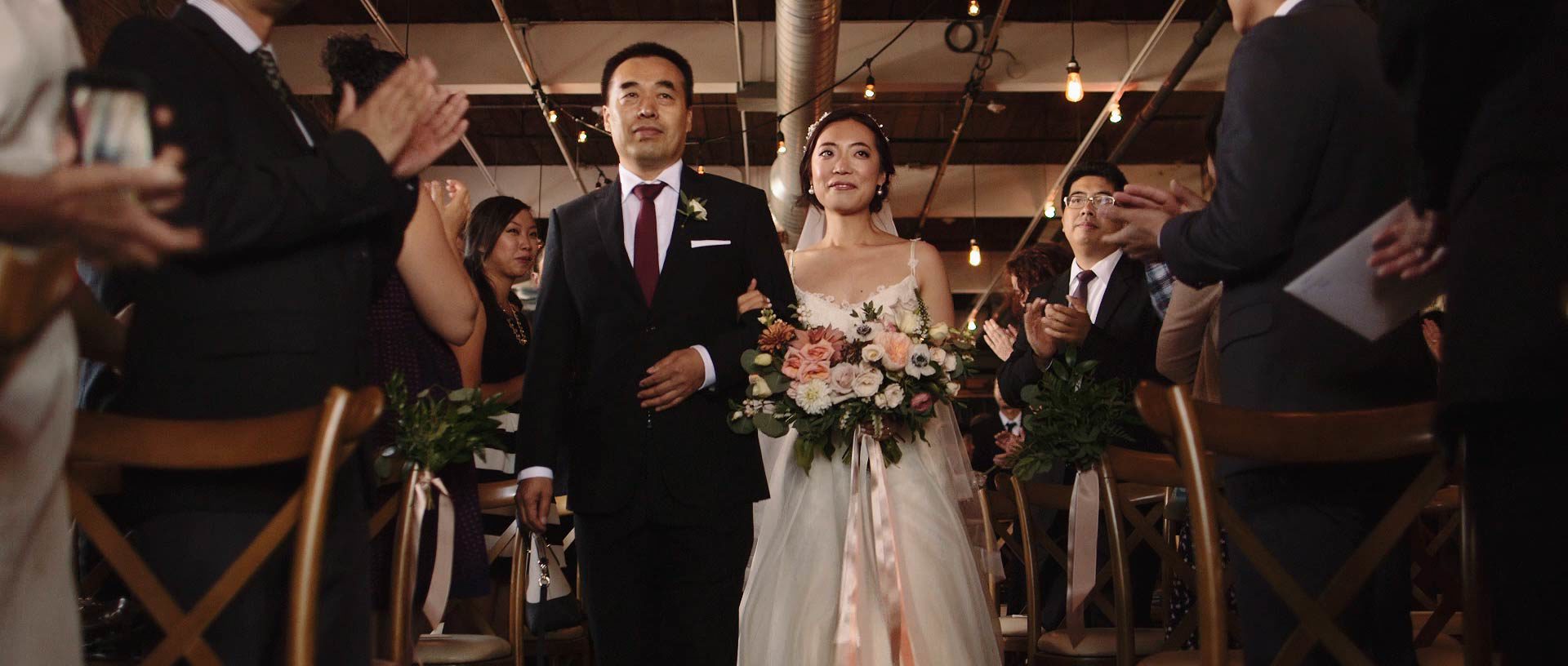 But tech­ni­cal approach aside, it was real­ly Bet­sy and Hen­ry who made it all pos­si­ble. Com­plete­ly at ease with­in their day and with each oth­er, their love and gen­uine excite­ment to be togeth­er emanates from every frame. It's from this excite­ment that the title of their film orig­i­nates. We don't speak Man­darin but Henry's sur­prise poem res­onat­ed with us. The line "for­ev­er with­out end" cap­tured the ela­tion with which they greet their new lives and the cul­tur­al aspects of their day per­fect­ly.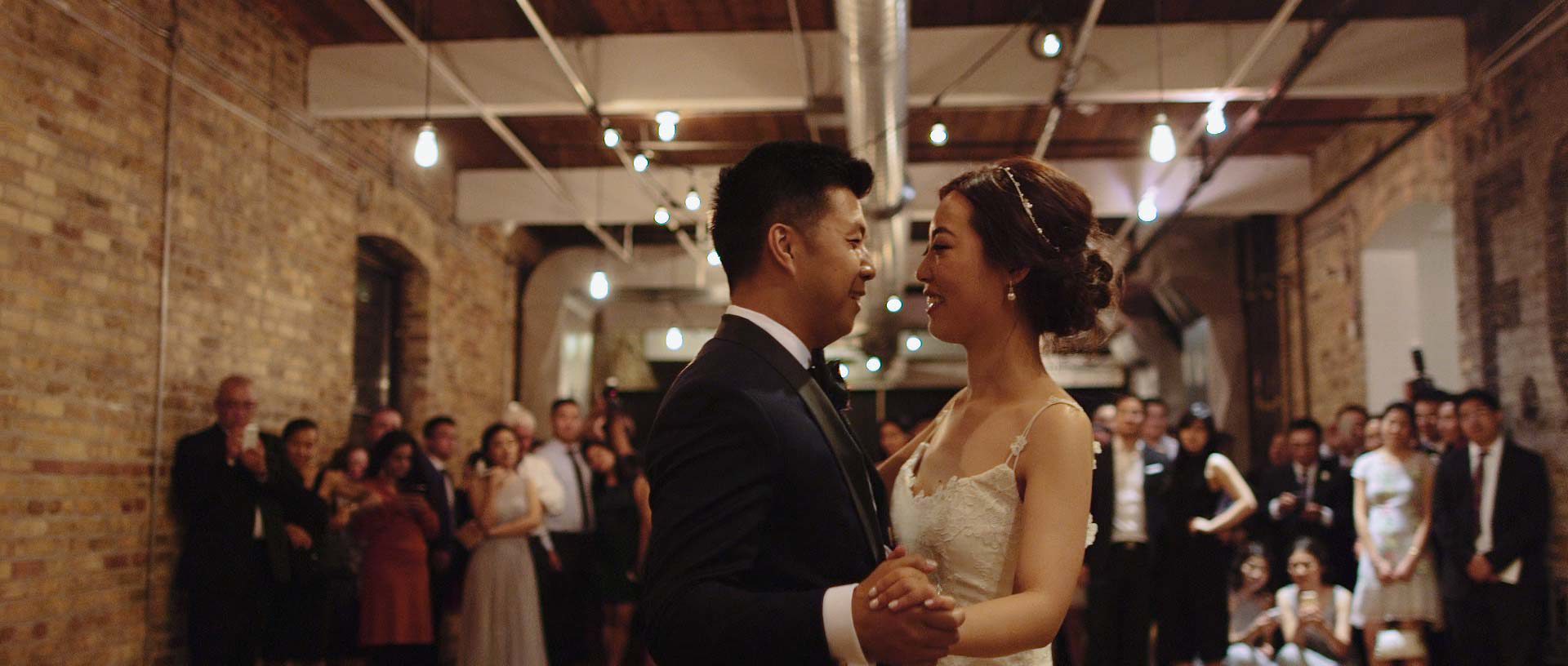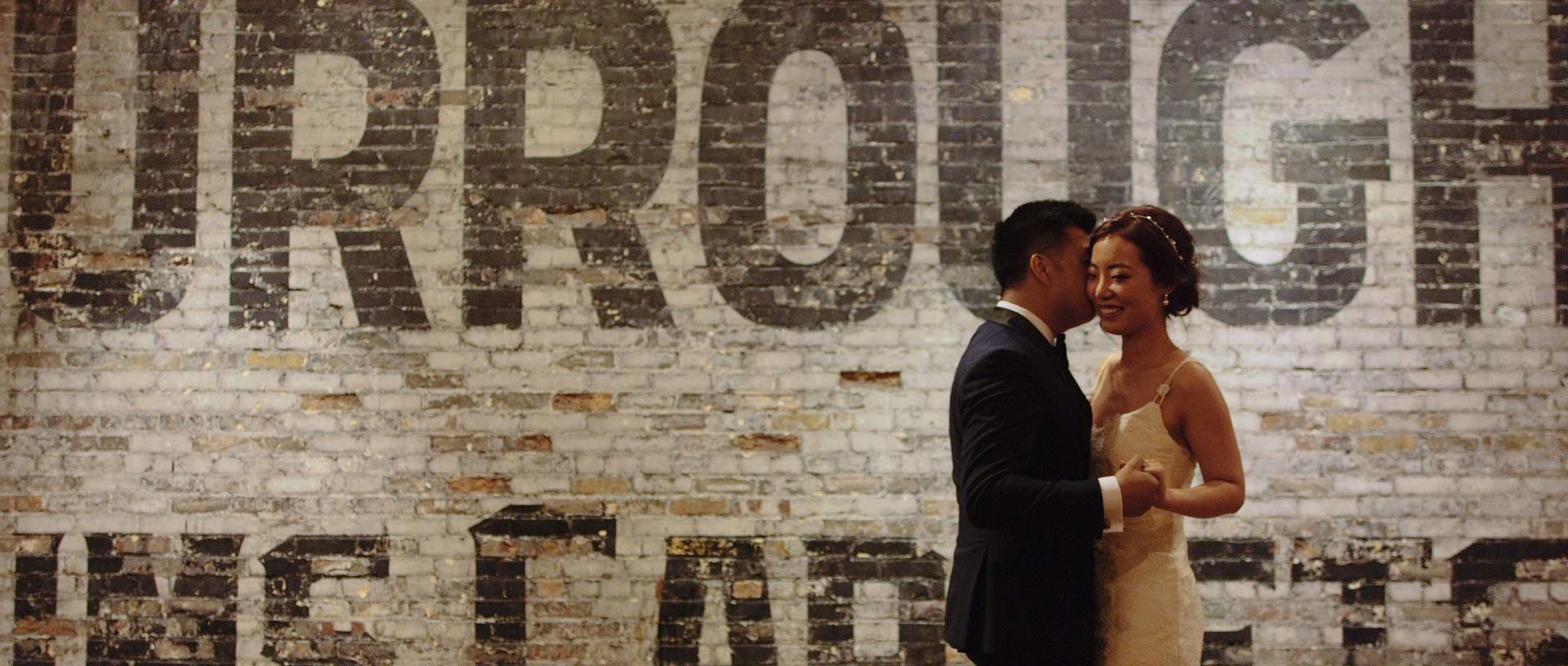 We'd be remiss if we didn't men­tion Blush and Bowties and Corian­der Girl who trans­formed the rus­tic spaces of The Bur­rough­es into a beau­ti­ful­ly ethe­re­al cel­e­bra­tion. Every sec­ond of this film looks as beau­ti­ful as it does because of their hard work.