We'd like to think that if you met Melis­sa and Steve on any oth­er day in which they weren't get­ting mar­ried, you would see exact­ly what you see in this film. That's because their day was sim­ply ooz­ing with per­son­al­i­ty and every­thing just came togeth­er in a way that allowed us to cre­ate a per­fect por­trait of who the­se two real­ly are.
We'll start from the top. We first met Melis­sa and Steve this past win­ter. They're wed­ding cin­e­matog­ra­phers them­selves (see Maple Tree Films) and so we imme­di­ate­ly hit it off over cof­fee; talk­ing about our jobs, our indus­try, and our favourite films of the past year. We dis­cussed their day, and with every detail, we became more and more excit­ed about every­thing they had planned.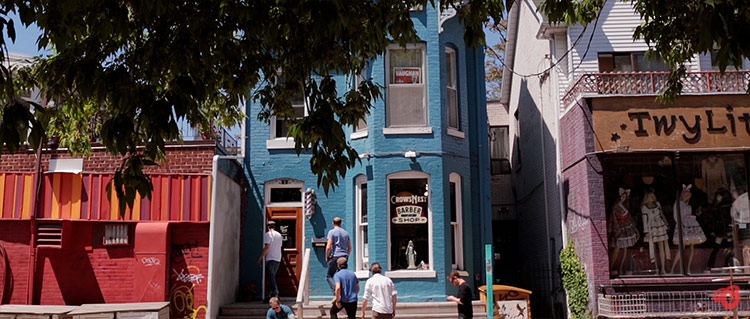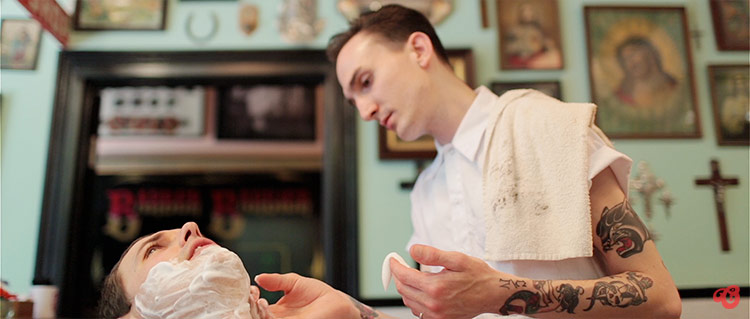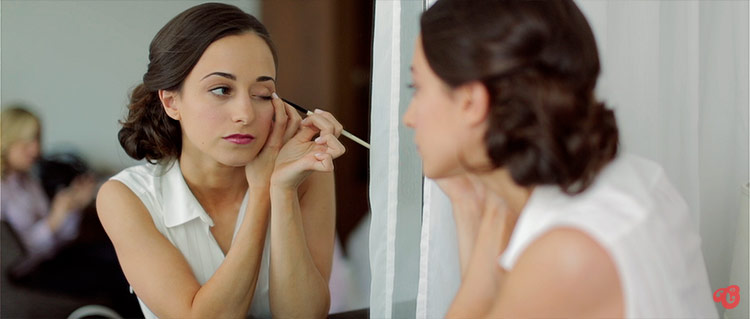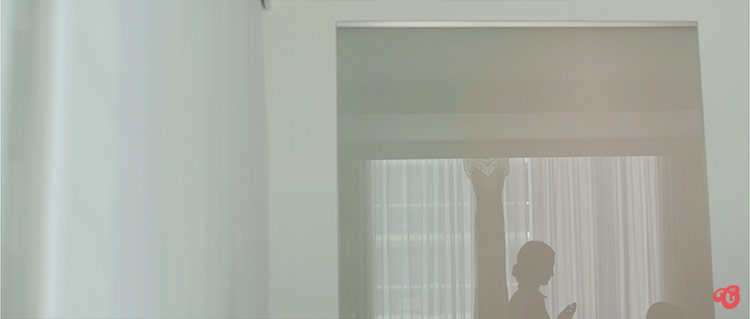 Now over the next few months, we couldn't stop run­ning into them every time we were in Toron­to. We'd see them at Tiff Bell Light­box on our way to catch a movie, we'd see Steve on Queen St. West, then Melis­sa in Zara a cou­ple of hours lat­er. See­ing them walk about the city, we real­ized what an inte­gral part of them Toron­to has become, and all the walk­ing around and quick loca­tion changes on the wed­ding day took on a much deep­er mean­ing with­in their film. Alongside the cou­ple, Toron­to is a huge char­ac­ter in this sto­ry and one that is loom­ing over every mile­stone of their day.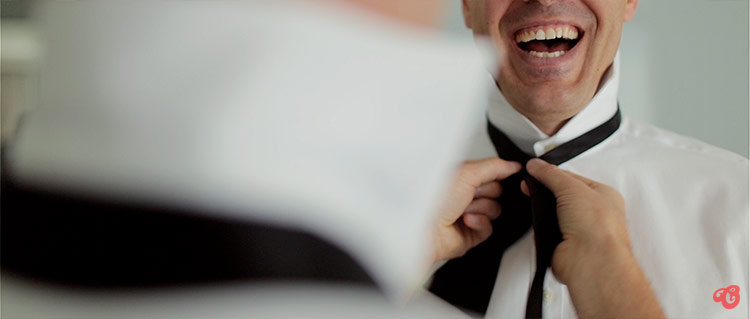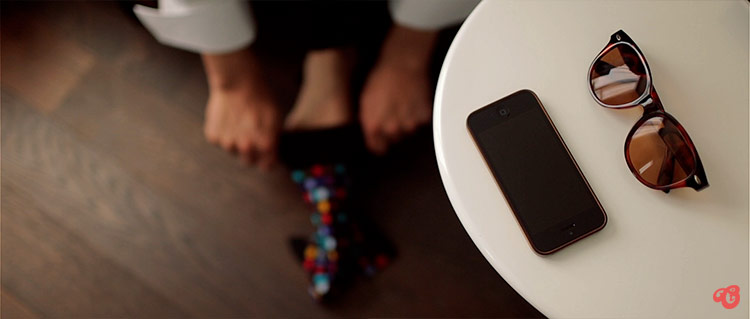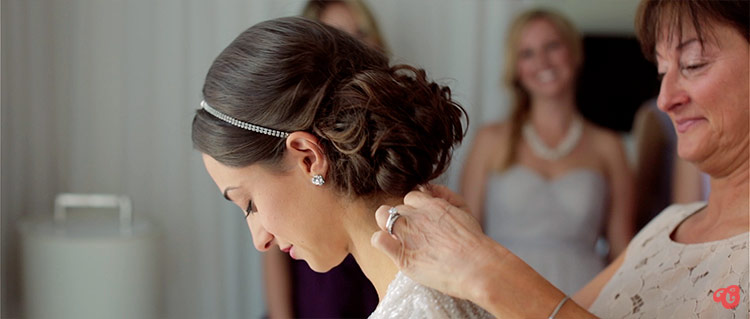 One evening, a few weeks before the wed­ding, we met for drinks at the Thomp­son Hotel just before head­ing up to see the rooftop in which they were plan­ning to share their first look, and we heard for the first time about their love for cof­fee. Now we love our cof­fee, and we have friends who are cof­fee fanat­ics, but no one real­ly loves cof­fee as much as Melis­sa and Steve. They went on and on about the dif­fer­ent types of cof­fee they reg­u­lar­ly drink and the dif­fer­ent ways they make it. Steve men­tioned that him and his grooms­men would be head­ing to Ear­ly Bird in the morn­ing to have siphon cof­fee and explained what exact­ly that was. We were so hap­py that their love for cof­fee was nat­u­ral­ly worked into their day and decid­ed we'd def­i­nite­ly have to tag along for that adven­ture. con­tin­ue read­ing »