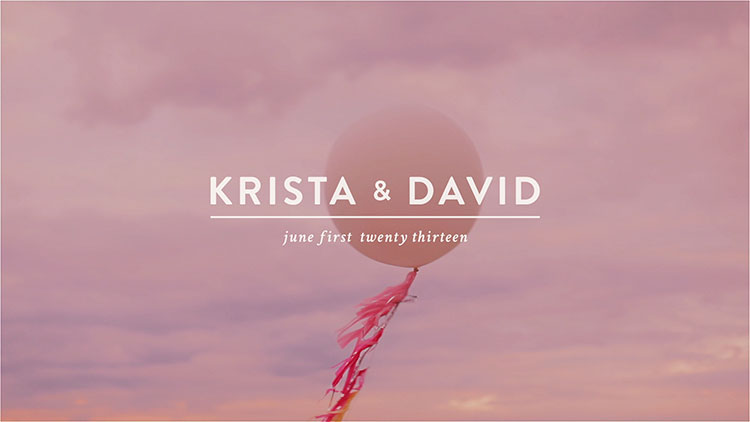 Despite of what you'll see in this wed­ding film, David doesn't play the piano. Actu­al­ly, David's not even a musi­cian. But David loves Kris­ta very much, and when he let us in on the big sur­prise he was plan­ning for their big day, we knew it would be mag­i­cal.
Kris­ta con­tact­ed us almost a year ago to cap­ture her June 1st fes­tiv­i­ties. Right off the bat, she told us it would be a very per­son­al, very emo­tion­al, and very teary day — need­less to say, we were intrigued. Over the next few months, we e-mailed back and forth about her and David's plans for their day, how they met, what they like to do togeth­er, and more often than not, wed­ding stuff (Kris­ta her­self is an infinitely-talented wed­ding plan­ner and own­er of KJ & Co.). She's also been active­ly blog­ging about the jour­ney lead­ing up to her wed­ding day over at Wed­ding Obses­sion, don­ning the #for­li­keev­er hash­tag for her and David along the way.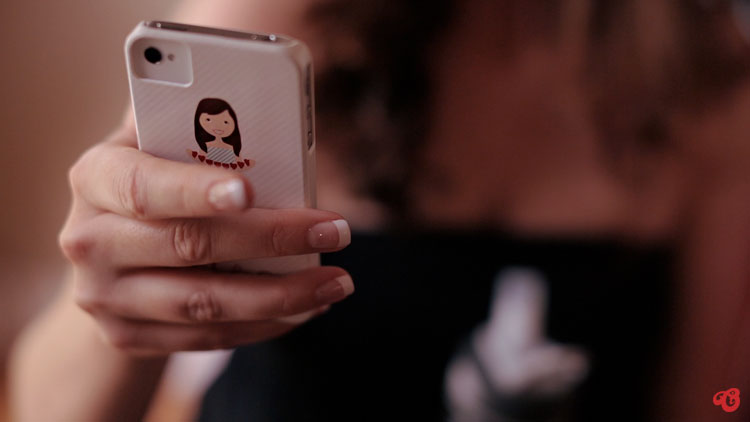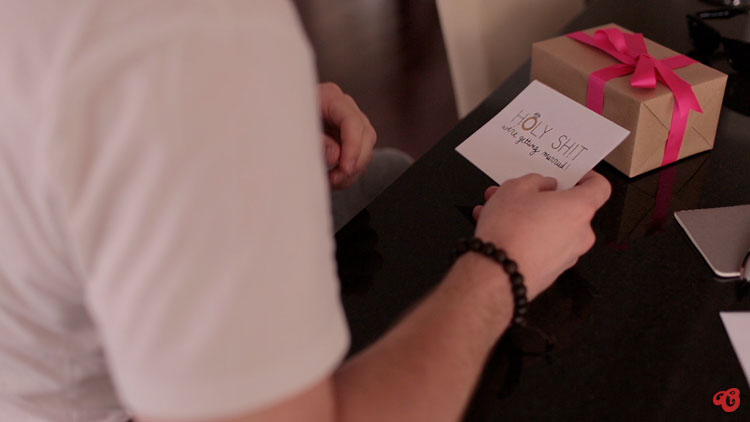 Being the busy lady that she is, we didn't have a face-to-face meet­ing with Kris­ta until ear­lier in the spring (despite of the fact that we live 5 min­utes away from each oth­er). But when we final­ly sat down for a cof­fee, she told us about a hock­ey game that David and the grooms­men were plan­ning a cou­ple of days before the wed­ding. We knew David loved hock­ey, but more impor­tant­ly, we recalled an e-mail in which Kris­ta said that David works hard and plays hard — he's very active and involved with sports, while she's more laid back. We thought the hock­ey game would be the per­fect way to demon­strate this ele­ment of their dynam­ic, and asked to tag along.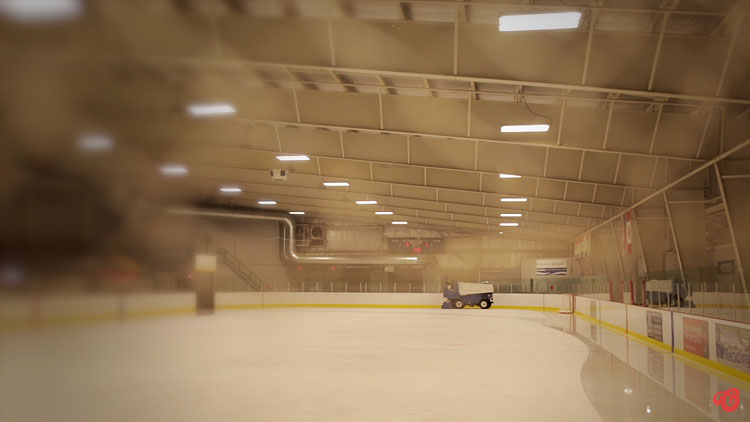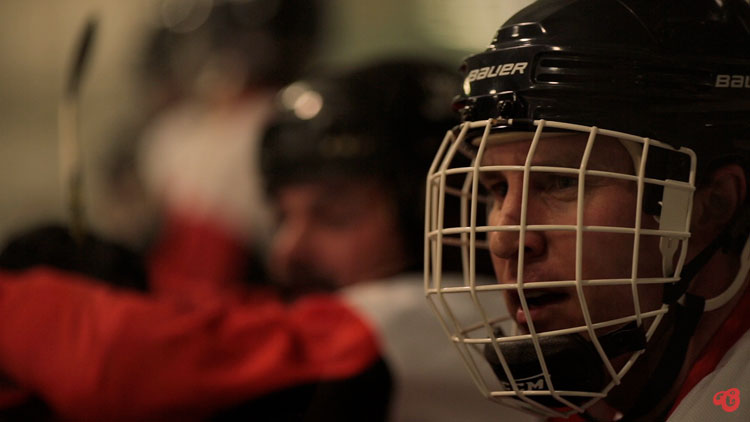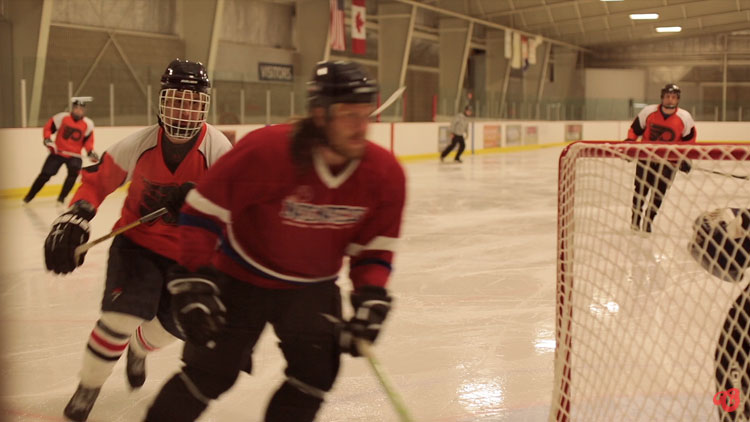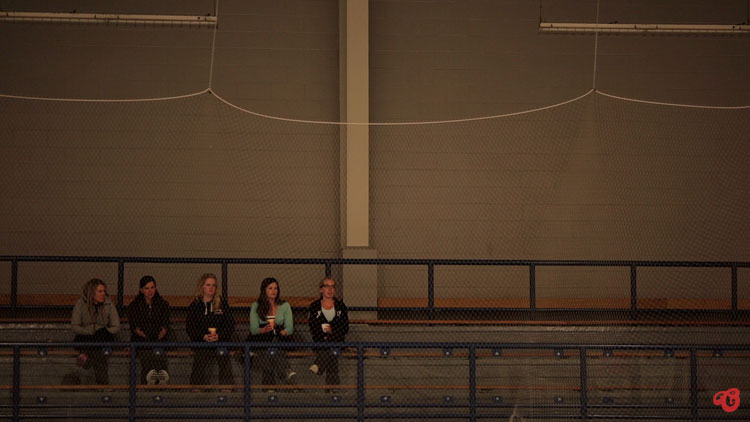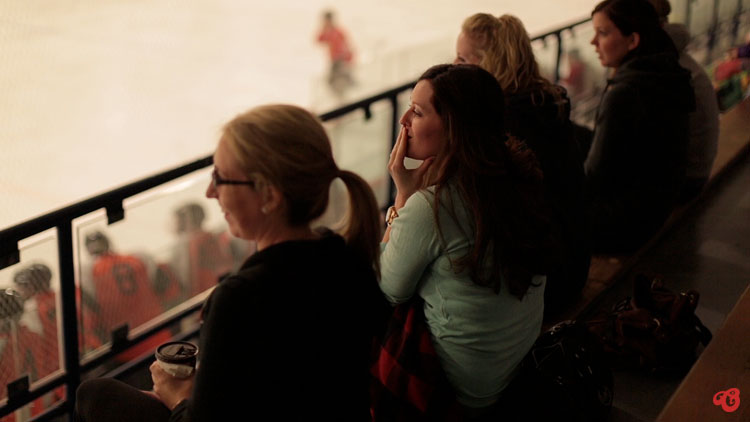 A few weeks after that meet­ing, David shot us over an e-mail to fill us in on his big sur­prise. His friend had been teach­ing him how to play the Beat­les' "All you need is love" on the piano, and he would be per­form­ing it for Kris­ta at their recep­tion. We were beam­ing with excite­ment.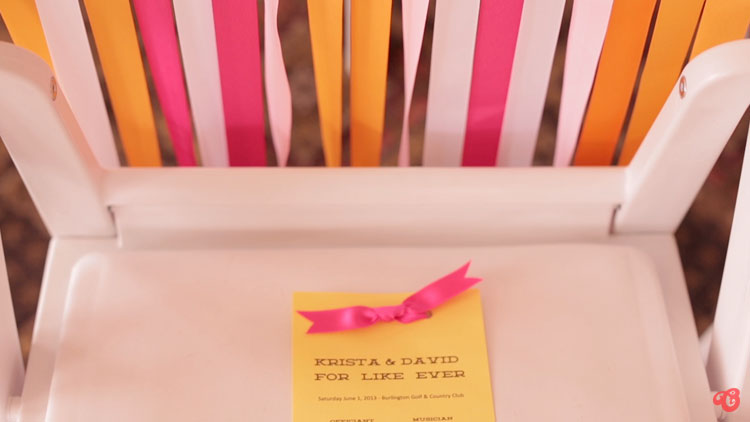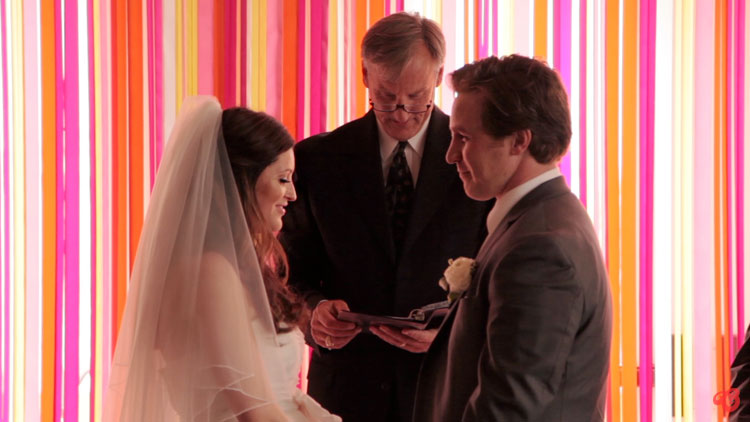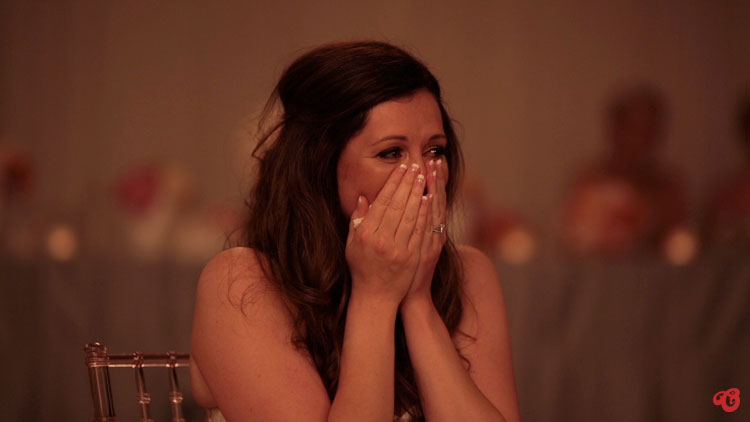 By the time their wed­ding day arrived, Kris­ta and David had shared so much with us that we knew exact­ly how we want­ed to struc­ture their film and what shots would tell their sto­ry best (we're pret­ty metic­u­lous plan­ners). And while we could write and write about the­se two, we'll just let you watch their wed­ding film and bask in the beau­ty of their spe­cial day!
(And if you're think­ing to your­self, "I know them from some­where!", that's because they starred in a lit­tle com­mer­cial piece we put togeth­er for Schick!)