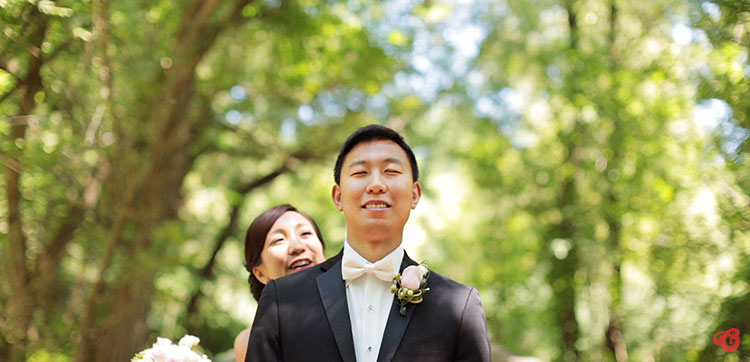 With some pretty hilarious door crashing games, three tea ceremonies, wardrobe changes, and a last-minute first look – all within a span of five hours – we had to be on top of our game and one step ahead of all the fun in order to make Tianne and Yam Ki's same-day edit come together in a way that showcased all the magic of their day.
We first met Tianne and Yam Ki last October. Although it's something we're more used to now, they were the very first couple that booked us before anything else (needless to say, we were honoured). They flew in from Washington D.C. and told us that they were pretty set on having their reception at the Bellvue Manor in Toronto, but they didn't have a date booked yet. They simply knew they wanted their wedding day to be in July, and asked what we had in terms of availability. We're so lucky everything fell into place – within a few weeks, we were officially their wedding cinematographers, and from the small glimpse we got of their day from that first meeting, we knew theirs was going to be a very special wedding film.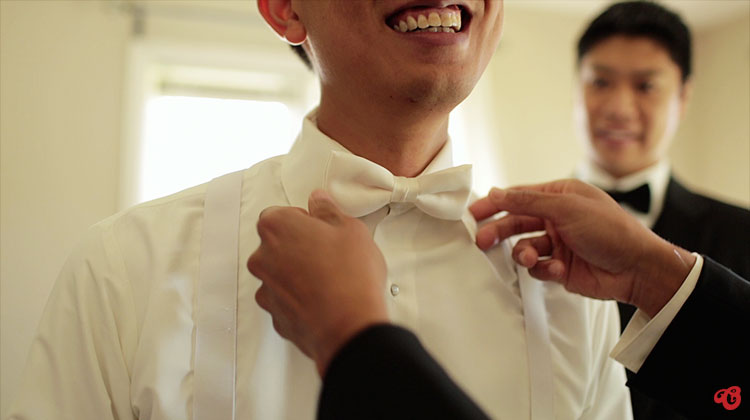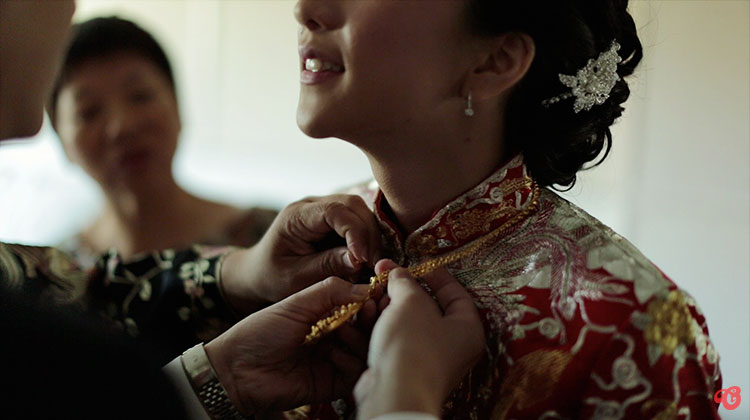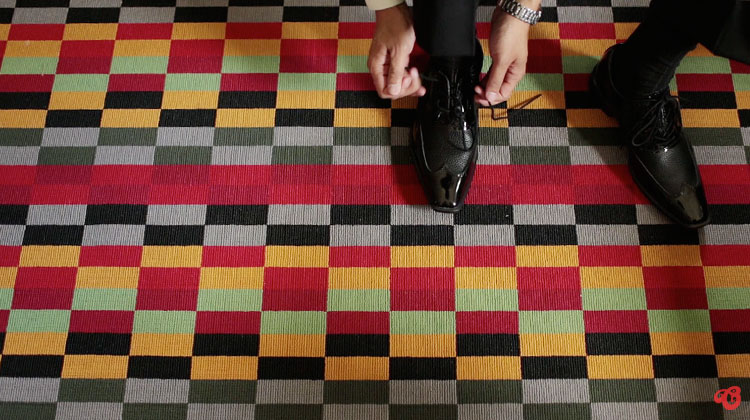 Because they live in D.C., we resorted to e-mail and Skype to get to know who Tianne and Yam Ki really are, and over the course of a few months, we became exponentially more excited to tell their story.
What we found out: Tianne and Yam Ki are a fun-loving couple who love to eat out and try restaurants just as much as they like to cook up their own tasty creations at home. They play perfectly off each other and are so much fun to be around. When they flew into Toronto to shoot their How We Met shoot with us, they delighted us with stories from early on in their relationship – all of them hilarious, and nearly all of them happened on the weekend in which Yam Ki first met Tianne's parents.
As we left Tianne's parents' home that day, we got a clearer picture of what story we wanted to tell. From our very first meeting, they told us that Chinese tradition would play a huge part of their day, even though they consider themselves to be more of a modern Chinese couple. In the weeks leading up to their wedding, we knew that that had to be the premise for their entire film – the transition from tradition to modern. We wanted to show their family celebrating their union, and then progress into the beginning of their journey together.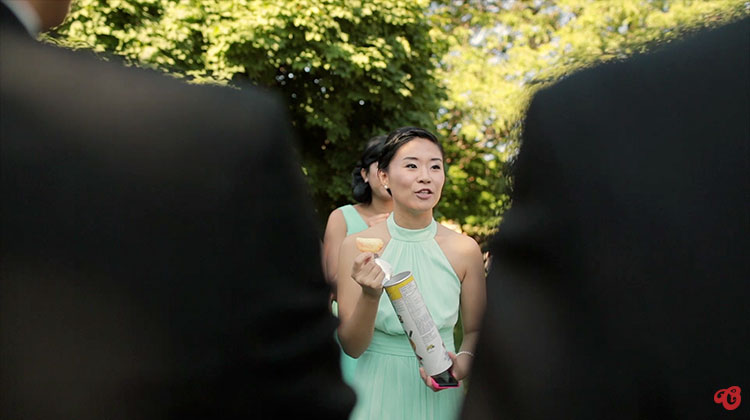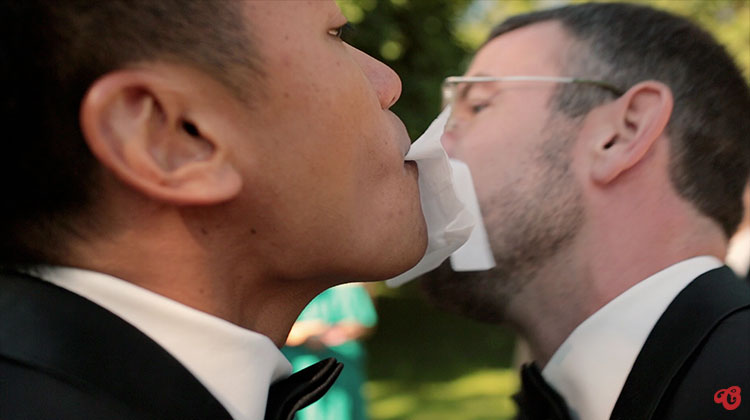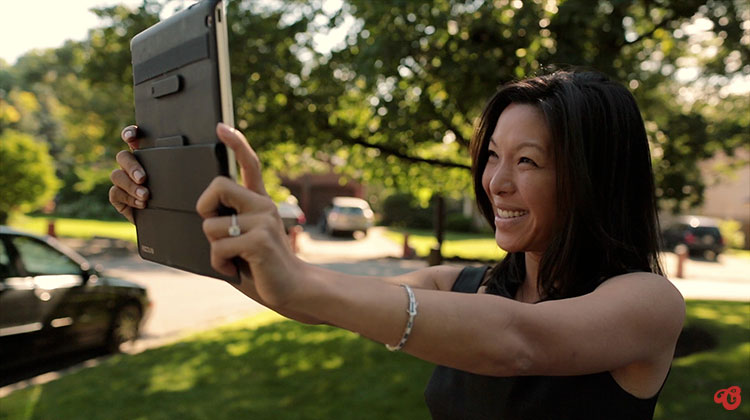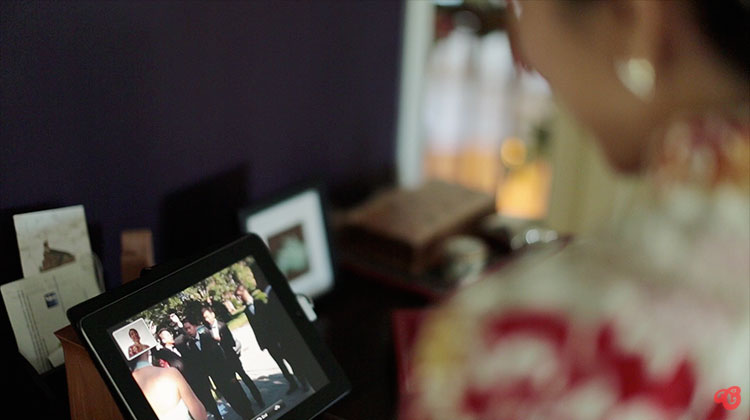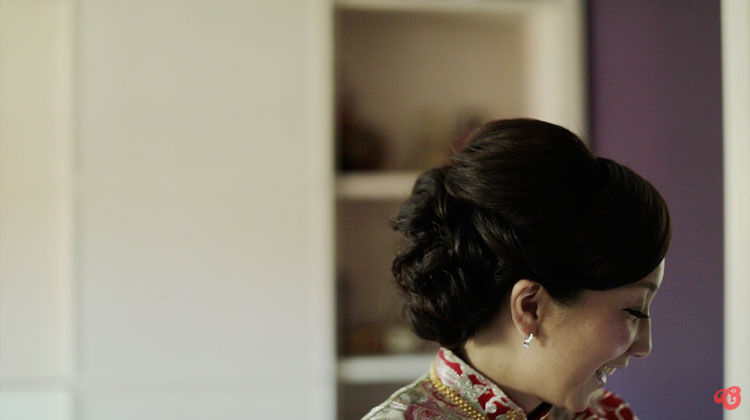 How would we do this? We start with the theme of family – Yam Ki tells us of the first time he met Tianne's parents. As their film moves into their actual wedding day, we establish the idea of their relationship as a journey when Yam Ki tells us of the first time they met. We play this against traditional Chinese door-crashing games in which Yam Ki and his groomsmen must overcome a set of challenges from Tianne's bridesmaids to gain entrance into her home and see her for the first time. As Yam Ki makes his vows "in front of their friends and family", we see these very people at their traditional tea ceremonies – this is the point where we transition into Tianne and Yam Ki's new journey together. She changes into her wedding dress for her ceremony, and we see the Western tradition come into play as she heads off for her first look. The film ends with a glimpse of just how charismatic and fun the two can be as they perform their choreographed first dance together, family and friends in the background.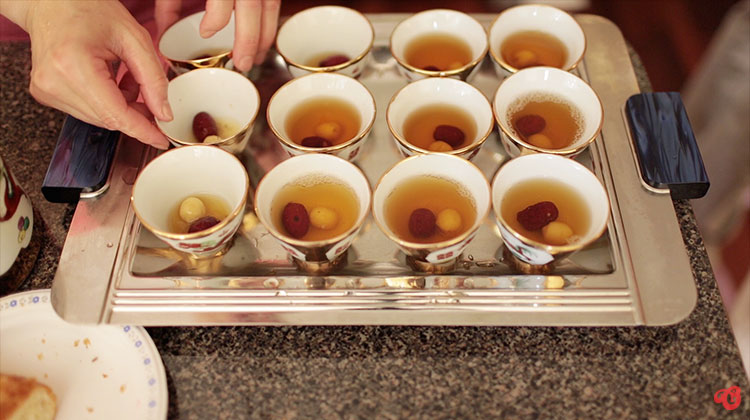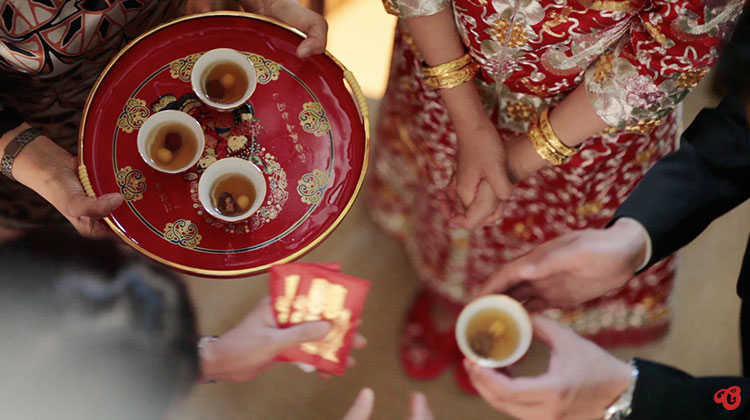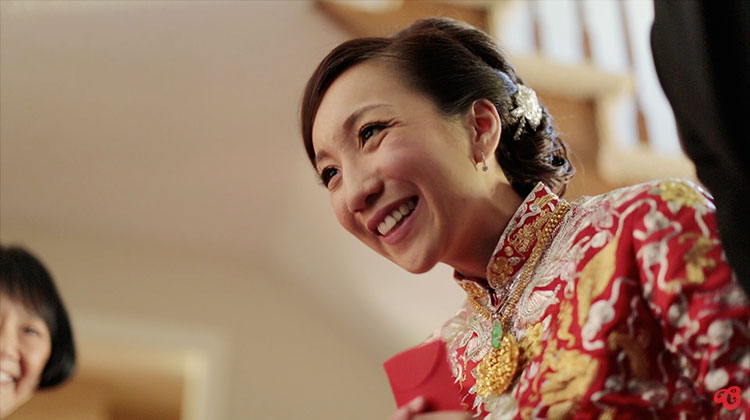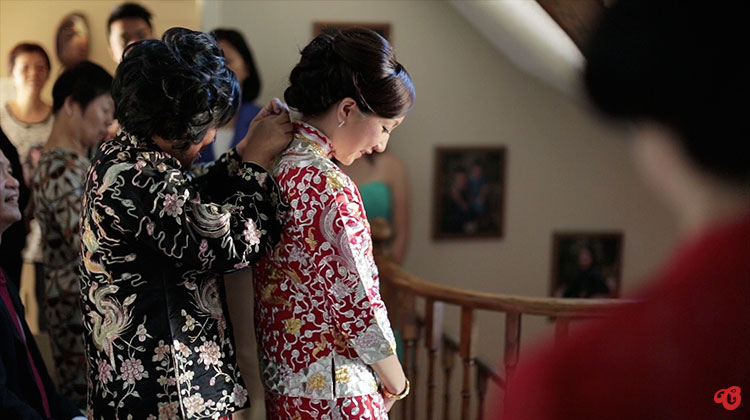 We had a basic outline of this idea drawn up for their same-day edit, and when Yam Ki sent us a copy of his vows a few days before their wedding, we were so happy that they fit with our vision. We always say that half of a wedding day is what we plan, and half of it is what comes to be. We knew what story we wanted to tell and planned as much as we could, but it was up to fate to let all the pieces fall into place perfectly. Going into the day, we didn't know we were going to do a first look – it's something that just came to be, and we had a completely different plan for how to end the film. But it happened, and it was perfect, and so we went with it. Because cinematography was such an important part of preserving their memory, Tianne and Yam Ki were committed to doing whatever it took to make the best film possible, and that gave us a lot of different creative possibilities and made the unplanned – like an impromptu first look – all the more magical.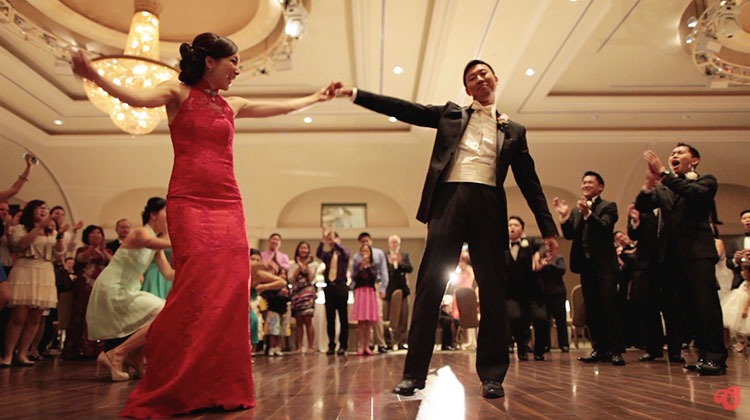 We're so happy with how this one came together. While editing during their reception, we were so excited with the way the story was shaping up that we just kept editing away, and before we knew it, we had something that was almost six-minutes long (we still wouldn't be able find a frame to cut out of it if you asked us to, though)! So, give it a watch and, as always, let us know what you think!